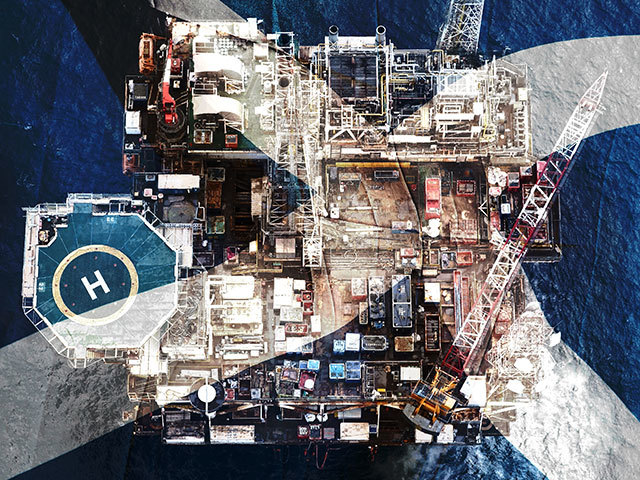 An independent Scotland faces a basic income tax rate of 30% or 5% cuts to public spending across the board when new oil and gas estimates from one of the industry's most respected figures are taken into account, according to Treasury Chief Secretary Danny Alexander.
The intervention in the independence debate by Sir Ian Wood, who sat down exclusively with Energy Voice, has added further weight to the view that independence will mean significant tax rises or cuts to public spending in order to balance the books, Mr Alexander said.
The Treasury has updated its forecasts of the Scottish deficit in the year of independence 2016/17 to include analysis of Sir Ian's estimates.
Sir Ian, an industry expert, has warned that only a further 15-16.5 billion barrels of oil equivalent (boe) are likely to be recovered from the North Sea.
The Scottish Government has been using 24 billion boe as its central prediction, which is 45%-60% above Sir Ian's estimate.
Using Sir Ian's figures, the Treasury has calculated the Scottish deficit per head of population at £1,390. This compares with £890 per head of population using the Scottish Government's forecasting figures.
Meanwhile, the Treasury's own figures, which use the Office for Budget Responsibility's forecasting for oil, puts the deficit at £1,650. Figures from other bodies, such as the Institute for Fiscal Studies (IFS) and the Citi Group place the deficit at £1,750 and £1,760 respectively.
Mr Alexander said that while Sir Ian's figures presented a "slightly more optimistic" picture than those of the Treasury, they were, along with the IFS and others, in the "same ball park", and put an independent Scotland in a position where its revenues are "far less" than those predicted by the SNP administration.
Using Sir Ian's estimate for oil revenues, the deficit would stand at around £700 higher than the UK, the Treasury said.
"With a deficit about £700 (per head) higher than the UK you would need to generate about £3.8 billion of additional tax to get back to the position that the UK is in at the moment," Mr Alexander said.
Such a gap would mean the basic rate of tax going up to 30% or alternatively a 5% cut in every area of public spending, according to the Chief Secretary.
If a 5% cut was applied across the board, this would mean the loss of around 30,000 public sector jobs, or 60,000 if health and welfare were protected from budget cuts, he said.
"I think that is important because it undermines the case that the SNP has made, which is built on fantastical over-optimistic oil predictions in order to pretend that somehow in an independent Scotland various policies could be afforded.
"An independent Scotland from day one would have no choice but to make substantial cuts to public services or substantial increases to income tax for people in Scotland."
The Scottish Government has said that its figures use the industry's own estimate of 24 billion barrels of oil equivalent (boe), with First Minister Alex Salmond describing it as "robust figure".
The figure encompasses future exploration of new reserves, while Sir Ian's estimates appear based on projections which only go as far as the year 2050, the Government has said.
A spokesman for Mr Salmond said: "This is fantasy stuff from Danny Alexander, whose own oil figures have been described as 'missing a mountain of black gold' by respected expert Professor Sir Donald MacKay.
"Oil is the bonus and not the basis of Scotland's economy. Without oil, our economy is on a par with the rest of the UK and, as global ratings agency Standard & Poor's said, even without the North Sea's resources, we are a wealthy country which would qualify for their 'highest economic assessment'.
"Westminster politicians have been claiming for decades that oil is a curse for Scotland and a blessing for every other country, but people are now seeing through that, and on September 18th have the opportunity of a lifetime to put Scotland's wealth in Scotland's hands."
Recommended for you
X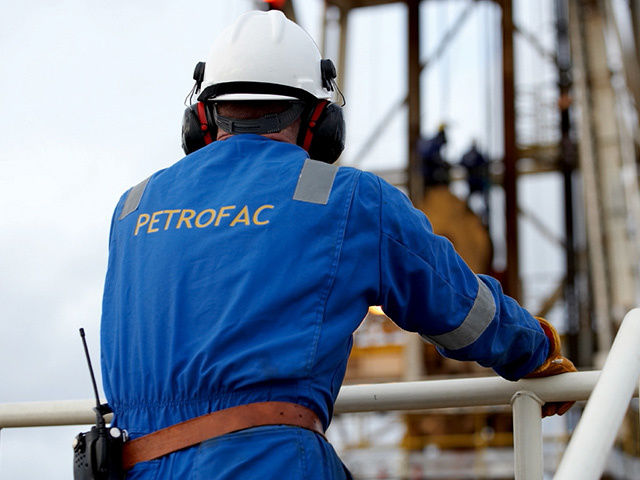 Family illness said to be behind Petrofac chairman's sudden departure