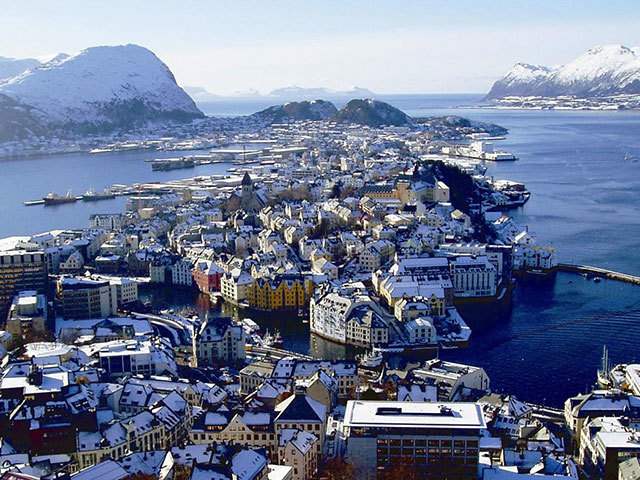 A new oil junior, Origo Exploration, has been launched in Stavanger to target opportunities in the Norwegian and UK sectors of the North West Europe Continental Shelf.
Its leadership has a significant tract record of success in the North Sea via companies like Agora and Revus and have pulled together private equity and sovereign wealth fund backing of $525million.
Origo, headquartered in Stavanger, is led by Andrew Armour, Timothy Sullivan, Svein Ilebekk, Kent Høgseth and Ørjan Gjerde.
The company intends to acquire exploration stakes in the Norwegian and UK sectors through farm-ins, licence rounds and focused M&A activity.
It plans to participate in the drilling of around 25 exploration wells over the next five years and, where it makes strategic sense, bring discoveries towards development and production.
The intention is to be drilling within the first half of next year, which means at least one early farm-in is in prospect.
Armour, Sullivan and Ilebekk were founders of Revus Energy (2003) and Agora Oil and Gas AS (2009), successful exploration companies which were acquired by Wintershall and Cairn Energy in late 2008 and 2012 respectively.
Revus and Agora shareholders are said to have made "excellent" returns on their invested capital as the companies made significant discoveries, such as Catcher, Skarfjell, Luno and Jordbaer, in Norway and the UK.
Høgseth has 20 years of experience in the E&P business from exploration and commercial positions in Statoil, most recently as VP exploration.
Gjerde has 18 years of relevant experience, most recently as CFO of Norwegian Energy Company ASA.
Origo's CEO, Svein Ilebekk said on day two of Offshore Northern Seas that he is convinced that there are many high-quality exploration opportunities left on the Norwegian and UK continental shelves. He emphasized the exploration drilling would be the key.
Chairman Andrew Armour said that it was great to be working again as a team in the North Sea, with every prospect of achieving significant success.
"We do not underestimate the scale of the challenge ahead since exploration in both countries is inevitably maturing.
"However, we believe our approach, combining a select team of experienced professionals with a deep pool of equity capital from world-class private investors, creates an outstanding opportunity for value creation."
Turing to the backers, energy-focused private equity firms Barclays Natural Resource Investments ("BNRI") and Riverstone Holdings will each contribute $200million of funding. Singapore-based investment company Temasek will contribute an additional $125million.
Recommended for you

Equinor and Soliton target 100m barrel North Sea exploration prize