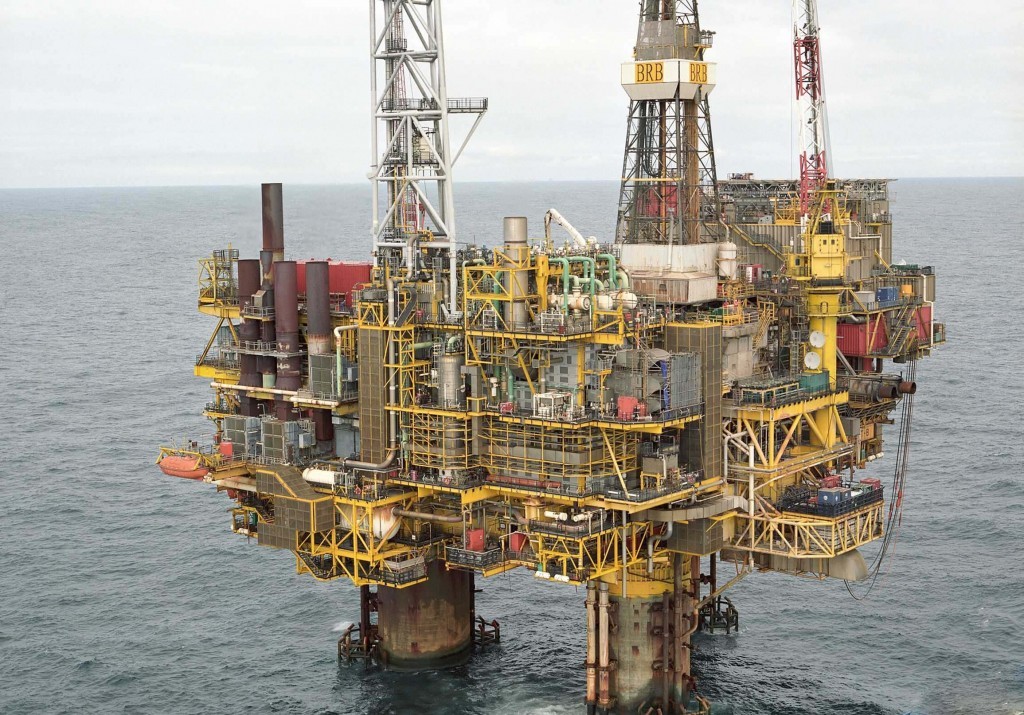 The North Sea platform where two workers died following a major gas release is at the centre of a fresh safety scare.
Oil giant Shell has been sanctioned following another gas leak on the Brent Bravo, 116 miles north-east of Lerwick.
The UK Government's Health and Safety Executive (HSE) has issued the firm with prohibition notice, one of its most serious punishments.
The energy firm was previously fined nearly £1million over safety breaches which led to the deaths of Keith Moncrieff, 45, and co-worker Sean McCue, 22, who were overcome by a huge release of gas on the installation in 2003.
A faulty valve was later blamed for the fatal accident.
In the latest incident, which happened in June, a probe by the HSE found that "appropriate measures had not taken to prevent uncontrolled release of hydrocarbon gas". Shell confirmed yesterday that a valve was again to blame.
"Shell UK Limited can confirm that it has been issued with a prohibition notice in relation to a low level gas release which was detected from a valve on a pipeline on the Brent Bravo platform on June 9," a spokeswoman said.
"The team on the platform took immediate action to depressurise the line and to bring the situation under control.
"These and subsequent actions have addressed the issues raised in the notice, and the affected system has been returned to normal operational service."
She added: "The safety of our people remains our primary concern."
A spokesman for the HSE confirmed that its investigation is still ongoing.
He said: "HSE can confirm the prohibition notice issued on Brent Bravo was complied with and the investigation will be concluding shortly."
Jake Molloy, of the RMT union, said he was also concerned about reports that gas became trapped on the platform when staff depressurised the problem area.
"The worrying aspect of this is the platform's inability to blow down all hydrocarbons," he said. Freeing the installation of hydrocarbons minimises the potential for an incident to escalate – it is crucial."
Mr Moncrieff, of Invergowrie, Dundee, and Mr McCue, of Kennoway, Fife, were inspecting a pipe on Brent Bravo when they died. They were suffocated by a release of hydrocarbon gas which leaked from a broken valve.
In 2005, Shell was fined £900,000 after admitting three health and safety breaches, including failing to carry out a risk assessment on the platform.
The sheriff told Shell he hoped it would act as a warning to other large companies when considering health and safety regulations.
After the case the company said it felt "100% responsible" for the deaths of the men. A fatal accident inquiry later ruled the men's deaths could have been prevented if proper safety measures had been in place.
Recommended for you

Equinor told to up its game after 'major gas leak' averted on North Sea platform