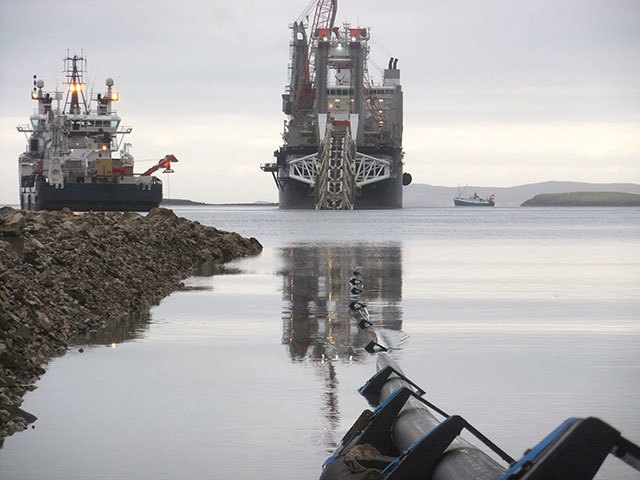 One of the biggest gas projects west of Shetland is expected to be delayed until next year, it has emerged.
Dong Energy – a partner in the huge Laggan-Tormore scheme – said yesterday that disputes at a new gas plant under construction on Shetland would push their project back to 2015.
Production was due to begin at the end of this year, but in a trading update yesterday, the Danish firm said that they expected that to be "postponed".
"The operator of the Laggan-Tormore field is currently reviewing delays in the construction of the gas treatment plant in the Shetland Islands," the company said.
"It is our expectation that production start-up from the field will be postponed from end of 2014 to 2015."
The construction of a £800million gas plant at Sullom Voe, the key piece of infrastructure for Laggan-Tormore, has been thrown into disarray by a number of pay disputes at lead contractor, Petrofac.
The long-running row centres on workers having to share rooms in an 850-bed accommodation block near the site where French oil giant Total – Dong's partner in Laggan-Tormore – is developing the plant.
Both Unite the union and GMB have been campaigning for extra pay for men having to share rooms at the block, Sella Ness, and for the long travel time from the flotels.
More than 900 workers downed tools last month as the row escalated.
But the Petrofac employees later abandoned their strike after the energy service firm agreed to pay them for 2.5 hours they spent on a previous stoppage.
Prime Minister David Cameron had been due to visit the plant at the time but remained in Lerwick during the first visit by a PM to Shetland in 34 years. Earlier this year, Petrofac agreed to pay a £15 daily allowance to workers in shared accommodation or travelling to the plant from lodgings in Lerwick.
The £3billion Laggan-Tormore project west of Shetland is expected to produce 93,000 barrels of oil equivalent (boe) per day after it comes on stream.
The two fields are a subsea development, with no platforms or vessels being used in the production process.
Laggan-Tormore has estimated reserves of 230million boe. Total has an 80% stake and Dong has the other 20%.
Dong also has a number of other west-of-Shetland developments in the pipeline.
Recommended for you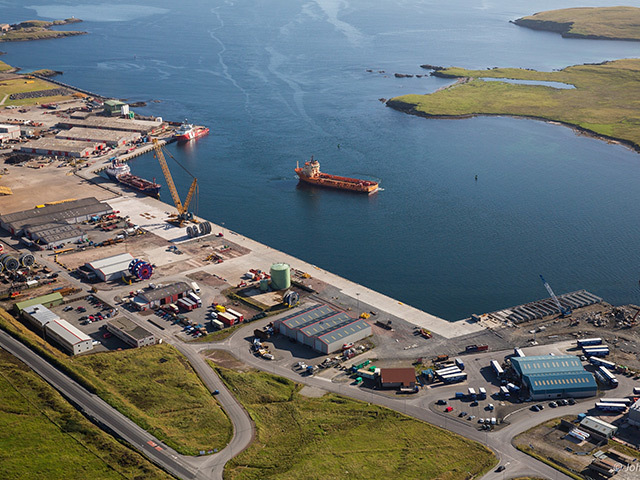 Lerwick harbour facing strike action on Monday