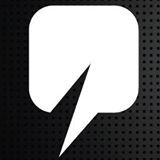 A senior oil executive who falsely claimed £80,000 in expenses from the company he worked for has narrowly avoided jail.
Alan Boal, 58, said greed drove him to defraud Vallourec Oil and Gas UK of Lanarkshire, over a five year period while he was employed as their chief financial controller.
Boal submitted false expenses forms claimed for mileage on days when he wasn't working and bought gifts – including Christmas presents – for his family using the company credit card.
He was caught out after a colleague became suspicious of him and started keeping a record of his inflated claims.
Boal, of Paisley, Renfrewshire, was investigated by bosses at the multi-national firm and he later confessed to the scam.
At Hamilton Sheriff Court he admitted defrauding the company of £80,000 by making false expenses claims between May 2008 and January 2013.
Yesterday, he was ordered to perform 300 hours of unpaid work instead of going to prison.
Defence lawyer David Fiskin said Boal had paid back £100,000 to his old firm and accepted his career was in "tatters".
He said: "He was employed with the company but isn't any longer as a result of this case.
"He is hoping to start his own business but there are difficulties with that given what he has pled guilty to.
"His reputation in the oil and gas industry is in tatters. He has brought shame on himself and on his family."
Boal refused to comment on leaving court.