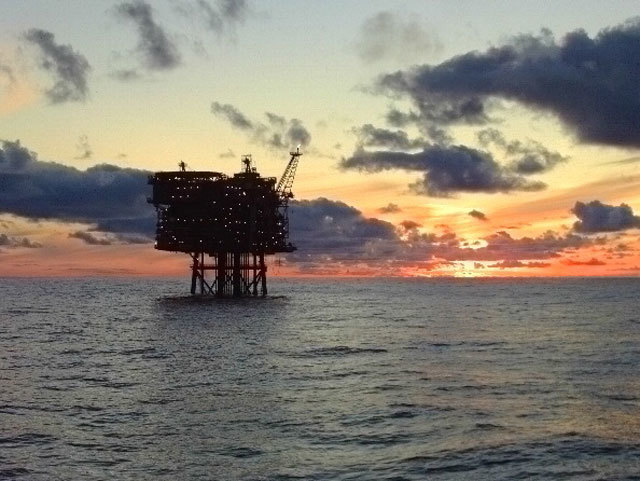 The North Sea oil sector could benefit from new tax breaks if the SNP comes to power in an independent Scotland, the country's energy minister has suggested.
Fergus Ewing hinted at the prospect at the same time as he accused successive Westminster governments of having "squandered" cash from oil revenues over the years by failing to establish an oil fund.
The SNP politician said it was "crystal clear" that if changes to the tax regime were not made, the hunt for oil would move to other parts of the world where extracting it would be cheaper.
He also hit back at former chancellor Alistair Darling's claims that the sector had been successful because it had benefited from a "very stable tax and regulatory regime" under UK governments.
Both Mr Darling, the leader of the pro-UK Better Together campaign, and Mr Ewing were speaking at a business breakfast in Aberdeen organised by industry body Oil and Gas UK.
Mr Ewing said: "What the industry needs is a stable and predictable fiscal regime, and quite clearly that is what the industry hasn't had over past decades."
He said there had been 16 "significant tax changes" that had impacted on the industry in the past 10 years.
If the SNP was in power in an independent Scotland, he said, a standing committee would be set up with the North Sea industry to discuss tax changes prior to their introduction.
He also suggested that the sector could benefit from tax breaks if there is a Yes vote in the independence referendum.
Mr Ewing said: "The Scottish Government is very positive about the industry but we recognise the clear and present challenges – high costs, ageing infrastructure, record low levels of exploration.
"These are problems that are being tackled by the industry primarily but they need the support of the Government."
He added that "in order to maximise the economic recovery, future governments will require to play their part in considering what role tax changes are necessary to play in maximising economic recovery".
Mr Ewing said: "That is crystal clear because if not we will see activity carried out elsewhere in the world where oil and gas extractions are less expensive and arguably more profitable."
He claimed it was a "scandal" that UK governments had failed to establish an oil fund, saying they had instead treated the sector as a" great big cash machine" .
But he said in an independent Scotland "I expect we can build up an oil fund and use the benefits from that as an asset to help create the Scotland we would all want to see, a fairer and more prosperous society".
Mr Darling, however, argued that voting to leave the UK would create additional risks in an already uncertain world.
He said: "Within a world where inevitably there are risks and uncertainties we shouldn't add to those by taking on additional risks, which I believe would be very damaging for the Scottish economy and for our prospects for the future."
While he said North Sea oil had been "a massive boost to this country for 40 years now", he added: "One of the reasons it has done well is we have had a very stable tax and regulatory regime, the North Sea oil basin, which has allowed firms to look ahead for the future."
If Scotland left the UK he said it would be "very, very dependent" upon oil revenues to fund public spending, but warned that any drop in the amount of cash raised could impact on services north of the border.
Mr Darling asked: "How do we pay for our NHS, how do we pay for pensions in the future, where do we generate the money from?
"There are times it would come from North Sea oil, but there would be an awful lot of times when it wouldn't.
"Last year alone the North Sea oil revenues fell by about £4.5 billion in one year – that's more than we spend on schools, it's getting on for half of what we spend on the NHS in Scotland.
"So, what comes from the North Sea and how much there is in the future is absolutely critical to our success.
"To rely so much on a revenue that is notoriously volatile, and where production has never quite lived up to what successive governments said it was going to amount to, that is presenting a massive risk to Scotland.
"The risk isn't just in fiscal terms, it translates into what you can spend on things most of us one way or another depend upon, in relation to health and so on."
Recommended for you

Belgium's Bekaert acquires Dundee moorings firm in floating wind play