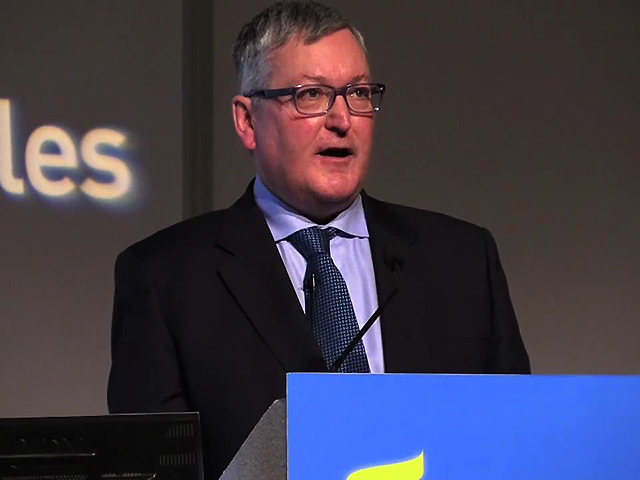 The SNP's Fergus Ewing hit back at claims that the UK government has offered the North Sea oil industry a stable tax regime and said that an independent Scotland would do better.
The SNP MSP for Inverness and Nairn said comments made by Alistair Darling about recent government support for the oil and gas industry were "quite incredible – and completely fly in the face of all the evidence from the industry".
Both Mr Ewing and Mr Darling were speaking at an event hosted by trade body Oil & Gas UK in Aberdeen yesterday.
Mr Ewing said: "Mr Darling may want to forget the repeated tax hikes and instability imposed on the North Sea industry by successive Westminster governments – but the industry and ordinary people in Scotland won't.
"Senior figures in the oil industry have been absolutely clear that the successive tax hikes imposed by the UK Government have been detrimental to the oil and gas industry."
He argued that the government had implemented 16 "significant" tax changes in the last ten years.
"In 2002, 2006 and infamously, in 2011 – the supplementary charge rose from 10%, to 20% to 32%," he said.
"It is difficult to see how tax hikes brought in that way can be seen as anything other than moving the goalposts after investment decisions have been taken."
He added: "If the No campaign think that Westminster has a positive record on North Sea taxation stability, then people in the industry will be rightly worried when they consider what could follow in the event of a No vote.
He also criticised the UK government's stewardship of the Department of Energy and Climate Change (Decc), responible for licensing the North Sea, which he said was "under-resourced".
He said: "In 1990 there were about 90 fields in production, now there are over 300 fields. There were 90 employees working in the stewardship of the licensing department. It has now dwindled to 50.
"In contrast the Norwegian Petroleum Directorate has over 200 personnel – that means Decc is seriously under resourced".
Mr Ewing repeated SNP claims that it would not raise taxes on North Sea firms in an independent Scotland.
"While the Westminster establishment is intent on using the North Sea as a cash cow, after a Yes vote the Scottish Government will work with the industry to ensure stability and make the most of our natural resources – which is one of the reasons independence is so vital."
Recommended for you

UK Government looks beyond price for 'most impactful' CfD round yet