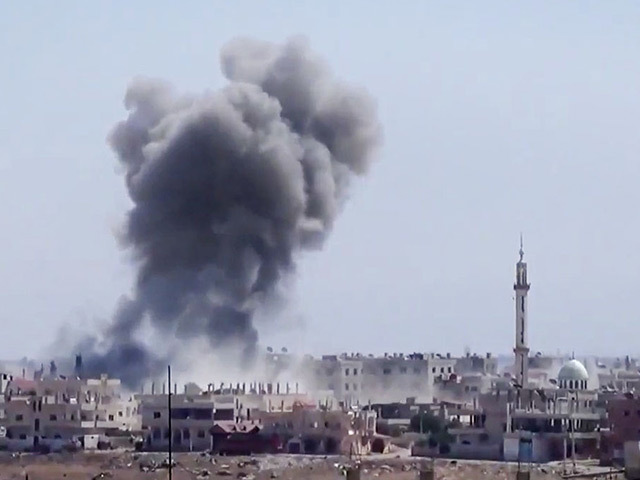 US-led coalition warplanes bombed Islamic State group positions across four provinces in northern and eastern Syria overnight, hitting a grain silo as well as the country's largest gas plant, activists said.
Washington and its Arab allies opened their air assault against the extremist group last week, going after its military facilities, training camps, heavy weapons and oil installations.
The campaign expands on the air strikes the United States has been carrying out against the militants in Iraq since early August.
The Britain-based Syrian Observatory for Human Rights said coalition forces hit Islamic State group facilities overnight in Aleppo, Raqqa, Hassakeh and Deir el-Zour provinces. It said there were casualties, but that it did not have concrete figures.
Among the facilities hit was the entrance to Syria's largest gas plant, Conoco in Deir el-Zour province, and a grain silo in the extremist-held town of Manbij in Aleppo province. It said the gas facility itself was not damaged.
Another activist group, the Aleppo Media Centre, also reported the strike on the grain silo in Manbij, north-east of Aleppo city. It said the attack sparked a fire at the facility.
There was no immediate confirmation from the US or its allies on the reported air raids.
More strikes this morning hit the town of Tel Abyad on the Syria-Turkey border, according to a resident on the Turkish side on the frontier.
Mehmet Ozer told the Associated Press by telephone that the raids hit an abandoned military base and an empty school, sending pillars of smoke and dust into the air. He said Islamic State fighters cleared out of the military about three or four months ago.
Recommended for you
X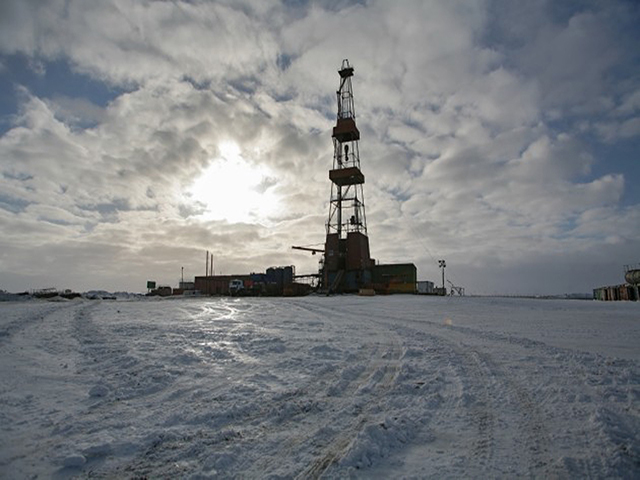 Russia oil chief says sanctions no bar to developing Arctic find