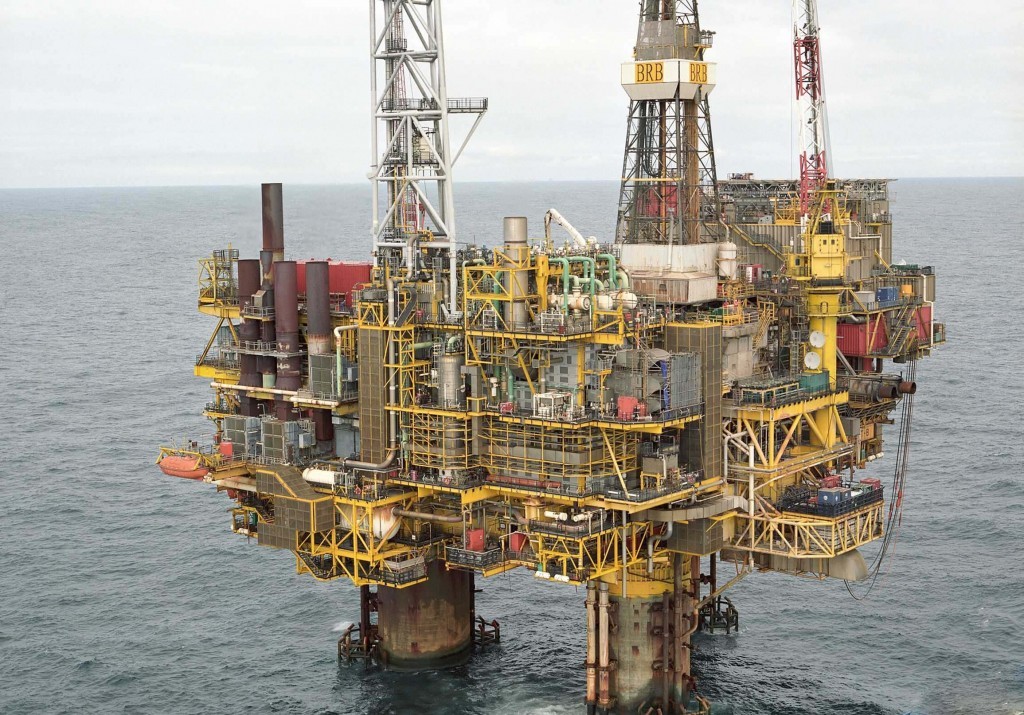 Staff are being evacuated off the Brent Alpha platform after a mechanical failure saw a large container fall from a crane and plunge into the North Sea.
The container, which was in the process of being winched onto a support vessel when the incident unfolded, initially rested dangerously close to a mass of subsea pipelines which connect into the Far North Liquids & Associated Gas System (Flags) pipeline.
The container now dangles from a rope attached to the crane and is thought to be approximately 20ft below the sea surface.
A Shell spokeswoman confirmed both the Brent Alpha and Bravo have since been depressurised and a decision was made to evacuate all non-essential personnel today.
She said: "Shell UK can confirm that an incident occurred on its Brent Alpha platform involving a lifting operation to transfer a container unit to an adjacent support vessel at around 1750hrs on Sunday 28 September 2014. The Brent Alpha platform is located approximately 115 miles North East of Lerwick.
"Personnel on the platform were called to muster, all of whom are safe and well. As a precaution the Brent Alpha and Bravo, which were already shut down as part of ongoing maintenance works, were depressurised.
"During the lifting operation, a mechanical failure affected the crane. Its operator was able to manoeuvre the container safely away from the platform and its support vessel."
A rescue operation has since been launched and a vessel is currently travelling to the Brent field.
The Health and Safety Executive and Maritime and Coastguard Agency have both been informed.
Recommended for you

Man rescued after going overboard from ship near Shell North Sea platform