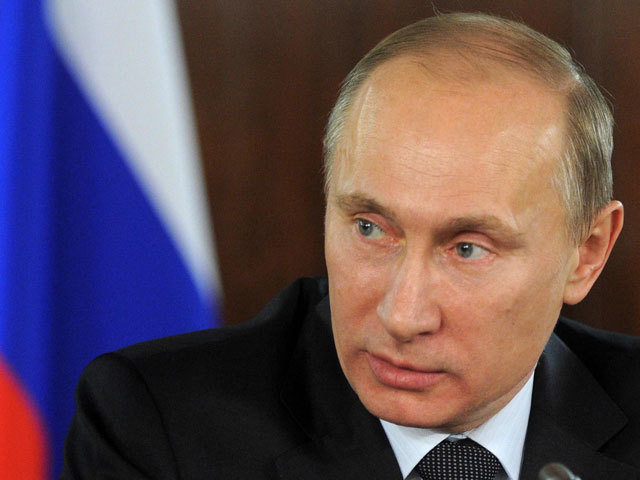 Russian oil output rose
to near a post-Soviet record last month, a sign the biggest source of revenue for President Vladimir Putin's government has yet to be eroded by US and European sanctions.
The nation increased output 0.7% to 10.61 million barrels a day, according to preliminary data from CDU-TEK, which is part of the Energy Ministry.
The figure is within 0.3% of the record in January and is for crude and condensates, a type of oil that yields a greater proportion of high-value fuels.
The US and the European Union have targeted Russia's oil industry by banning exports of some equipment and technology, blaming Putin's government for stoking a separatist insurgency in eastern Ukraine.
Russia denies involvement. Production in the oil and gas sector hasn't been affected by tighter sanctions yet, according to Ildar Davletshin, an oil and gas analyst at Renaissance Capital in Moscow.
"The impact on production will probably not be seen until next year," he said, adding that the rising costs associated with the sanctions could limit output by about 0.5% in 2015.
"The sector is still trying to understand the consequences of the sanctions."
Sanctions already halted some joint work between Exxon Mobil Corp. (XOM) and OAO Rosneft, threatening a project in the Kara Sea where the state-run company said last week it may have identified a billion-barrel crude discovery.
Schlumberger Ltd, the world's biggest oilfield services provider, is withdrawing employees who are citizens of the US and EU due to the sanctions, according to two people with knowledge of the matter, who asked not to be identified because they aren't authorized to discuss it.
The US and EU announced the latest wave of sanctions last month, targeting the banking, energy and defense industries. They forbid providing services including drilling and well-testing for Russian deep-water, Arctic and shale oil exploration and production.
The price of Brent crude, used to price about half of the world's oil including Russia's main export blend Urals, fell 16% last quarter and was down 2.2% at $92.11 on the ICE Futures Europe exchange yesterday in London.
Falling oil prices are coming at a time when Russian oil companies already face increasing costs due to the sanctions, Davletshin said.
"International service companies are scaling down their involvement in Russia, which means drilling costs could grow," he said. "Companies may have to cut capital expenditures."
Russia produced 10.64 million barrels of crude and condensate in January. It was as high as 11.48 million barrels a day in 1987, the Soviet-era peak, data from BP Plc show.
Oil and oil products represented 46 percent of the nation's budget revenues in the first eight months of this year, the biggest single contributor, government data show.
Recommended for you

Shell suffers unit outage at Europe's biggest refinery