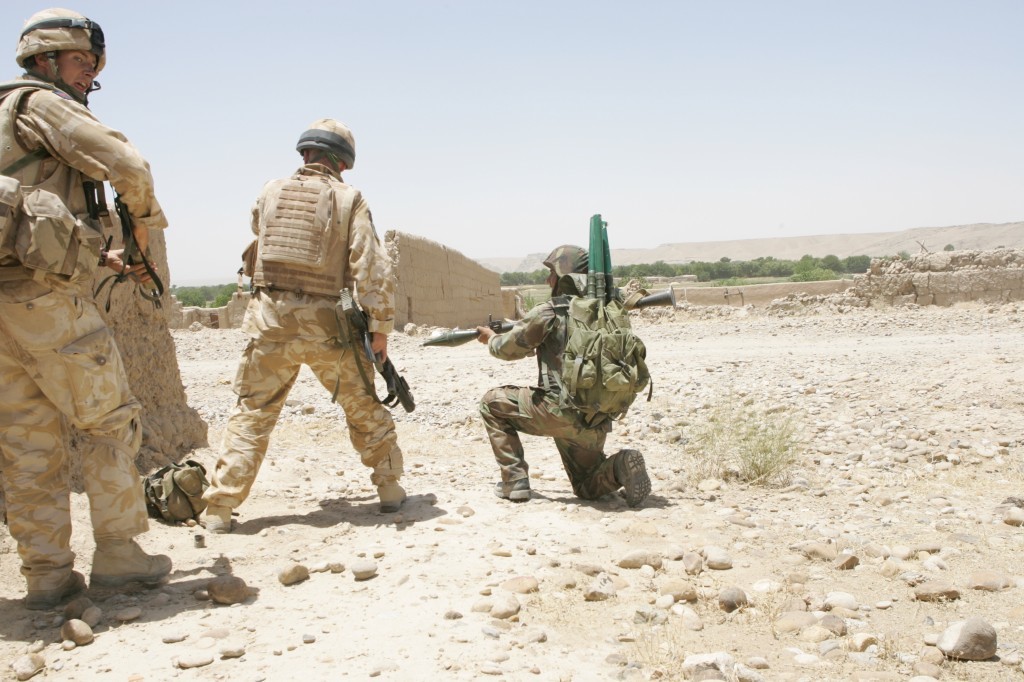 When James Harrison spotted the three unexploded shells wedged into a wall, he knew he was staring down his own fate.
Pinned under hostile fire, the seasoned serviceman followed the connecting wire to a detonator resting in the hand of an enemy insurgent, poised to pull the trigger.
He said: "I looked to my left and there were three shells in the wall with a wire running between them and it was running all the way back to where the Taliban was.
"I could see the guy pressing the button, but he had wired it up wrong so I didn't get killed."
Speaking from his firm's head office, James is worlds away from his two tours abroad in Afghanistan and Iraq.
Now he serves as the commercial director for a company he helped co-found.
The firm, Sky Futures, employs the technology and expertise James used while defending his country to service the oil and gas industry.
The former British Army Captain epitomises the phrase 'industry skills transfer'.
Where so many companies and experts continually call for the industry to tap into the specialist skills set harnessed by former armed service personnel, James is actually living and breathing it. Not only did he found the company with fellow brothers-in-arms, but more than 60% of Sky Futures' workforce are ex-military.
The firm, which has bases in Aberdeen and London, provides unmanned aerial vehicle (UAV) oil and gas inspection services – or in simple terms it flies drones to inspect the integrity of offshore installations before providing high-quality video replay back to its clients.
The idea for the business came from James' experience in the army, where drones were used to scout-out specific locations before the troops were sent-in.
During our interview James pries his war chest of memories wide-open, revealing how those months sweating it out in desert set him on a path that eventually led to Europe's oil and gas capital.
Recalling his brush with death, he said: "It was a well-coordinated ambush by the Taliban.
"We were on a patrol when from about 40 metres away an ambush position suddenly opened machinegun fire on us. They hit one of the British soldiers behind me and three Afghans to my left. We were stuck for about two hours in a very difficult situation. We were being attacked from both sides so moving forward was very difficult and moving backwards was very difficult.
"We ended up phoning in some American air support, which is what we predominantly relied on and was absolutely fantastic.
"In a life or death situation like that, you've got to just think about what resources you have, make decisions based on facts you have at the time and then just get on with it. Just do your best, just do your job."
And the same can be applied to the energy industry, according to the war veteran.
The high-risk, safety-first environment lends itself well to a generation of trained servicemen and women.
James said: "Ex-military employees are a really good fit for oil and gas, because they're used to working in hostile environments. They're very good at following procedures and understanding the importance of safety culture, so they end up adapting very well.
"I remember some guys when they first came back from a platform being completely amazed. They were blown away by the kind of creature comforts you get offshore if you will."
The in-house gyms and streaming Wi-Fi are a far cry from the few books James had to distract him from his surroundings whilst on tour. He even formed the Junior Officer's Reading Club while based in Afghanistan.
But he insists he wouldn't trade it for the world. His time spent in the heart of battle laid the foundations for one-day owning his own company.
It's where he had his first interaction with drones.
"I was in Iraq for six months and that's where we really started to see how useful drones were, especially when it came down to the map data because the intelligence gathered by the drone allowed us to update them all the time," he said.
"You clearly couldn't have a helicopter flying over the top because they were a massive target and so it was the drones providing us with the best intelligence and actually keeping us safe.
"I would lead patrols up and down from Baghdad International Airport to support key supplies, equipment, things that couldn't be transported by helicopter. It was quite complex because we worked off three different maps, one taken by drones, one was an old Iraqi map from the 70s, and one was a satellite data map.
"When we put them all together we had a rough idea of what was happening but it was really interesting seeing the photographs taken by drones because they were the most accurate."
It's where he learned how to be a leader.
"When I came back from Iraq I volunteered to Afghanistan for operational experience. I had 110 Afghans, five Brits and three interpreters all under my command and we were all on front line," he said.
"I spent a lot of time initially training the guys to help them keep stability in Helmand. In reality it was quite violent and we were fighting side by side every day."
And it's where he had his first encounter with employee relations.
He said: "In our regiment six people were killed by an Afghan policeman they were helping. The Taliban were trying to take advantage of a historical pay issue by paying them to ambush us. We heard on the radio that the chief of police from the area was trying to coordinate an ambush against us.
"Later when we heard this we were ordered to stop and not shoot unless we absolutely had to. When we sat down and talked about the problem we found out that they hadn't been paid. We managed to resolve that issue fairly quickly."
After returning to civilian life in 2008, James worked as a project manager for Deloitte.
A year later he and his fellow-founders began working on the framework for Sky Futures.
He said: "We started thinking about it 2009 and spent a long time hoping that some of the commercial technology would catch-up to the military capabilities, because it was miles ahead. Then in January 2011 we really kicked-off and went for it."
James funnelled his savings into the business, moved back home and waited two years to take a salary. But the sacrifices soon paid off. Sky Futures now works with a string of industry players and is poised to triple its turnover and staff in the next year.
James credits an industry trend of embracing remote and unmanned technology for firm's success.
He said: "Our technology provides the inspection element to the most dangerous and hardest to reach areas on a platform. We can do that safely, quickly and in an effective manner.
"At the end of the day we want to spend the least amount of time offshore as we can, which might sounds nuts. But ultimately we're focused on getting the data from the platforms, analysing it and doing as much as we possibly can onshore because it's safer."
When considering the future, James has one clear goal alongside the typical strategies designed to strengthen the firm's financial bottom line – encourage a greater hiring uptake of ex-military personnel.
"I think if people have a choice between two candidates I would strongly urge them to consider ex-military personnel but I would also ask them to go a step further and support companies that are ex-military," he said.

"We're a majority ex-military company and a very good example of how well it works. The fact that we're growing incredibly quickly is testament that a set-up like ours does work very well."
Recommended for you
X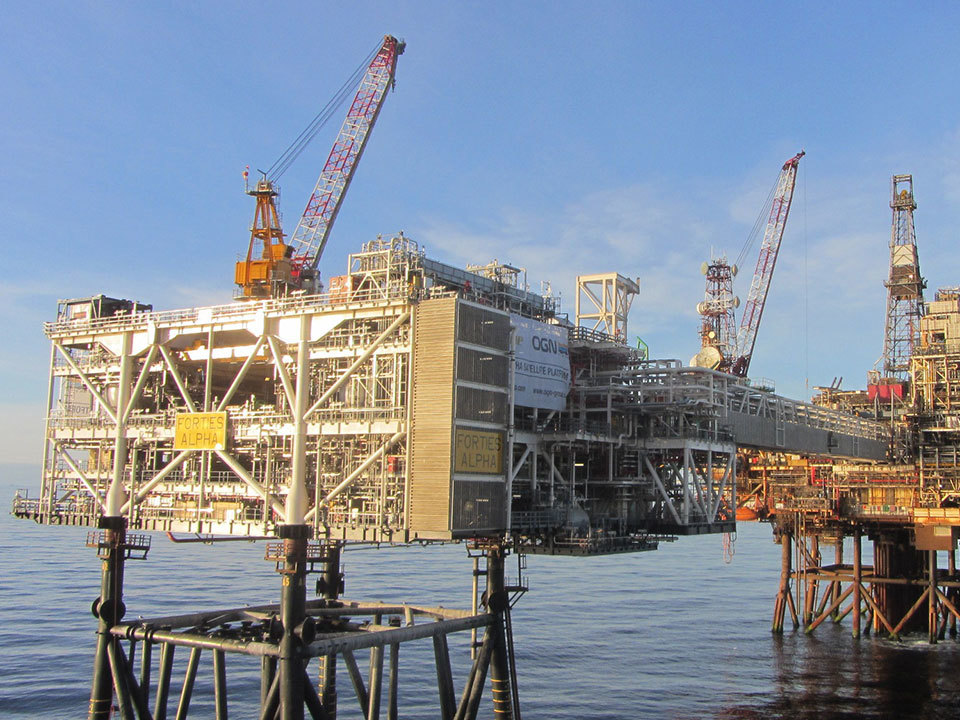 Apache pours cold water on talk of North Sea sell-off