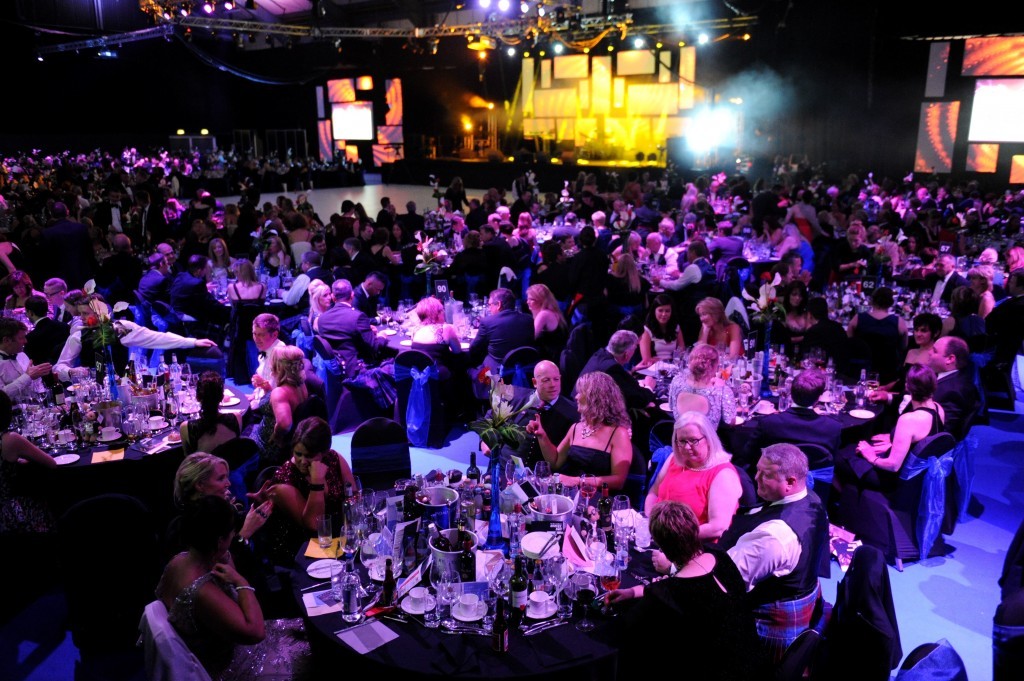 The 2014 Press and Journal Energy Ball once again lived up to its reputation as the premier night of the region's social calendar.
Nearly 1,500 people streamed in to the stand-out evening, donning their finest glitz and glam before being wined, dined and entertained.
The annual celebration of the region's oil and gas sector saw the Aberdeen Exhibition and Conference Centre transformed for one night only into a glittering affair. It played host to luxury cars, premier entertainment and a helicopter straight from a North Sea helipad.
The evening's host was Damian Bates, editor of the Press and Journal and editor-in-chief of Aberdeen Journals, who made a spectacular entrance when he was winched down from the ceiling – to the sound of an unseen helicopter – before greeting the night's guests with a glass of champagne.
Award-winning comedian and television personality Jason Manford later took to the stage where his revelations about parenting and sly digs at the audience had the arena booming with laughter.
The night was topped-off by a stellar performance from the Soul Legends. The rocking band brought down the house with their renditions of Get Down On It and Best of My Love.