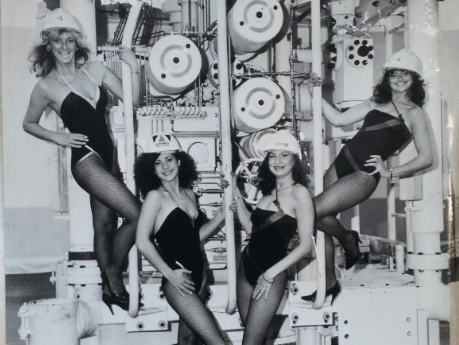 An industry body has been asked by its members to put an end to scantily-clad "poster girls" at big oil and gas events.
The use of attractive young models and promotions women is a well-used marketing ploy among exhibitors at major events like the biennial Offshore Europe show in Aberdeen.
It seems the bigger the event, the harder firms will work to grab the attention of people within range of their stands.
Regular visitors to the huge Offshore Technology Conference in Houston, Texas, will not fail to have noticed the "poster girls" strategy being used to great effect.
The same happens closer to home at Offshore Europe, which has on at least one occasion – in 2005 – led to a body-painted model supposedly being asked to cover up.
Now, members of the Society of Petroleum Engineers (SPE) have had enough.
During a world-first international workshop on workplace challenges and discrimination in the oil and gas industry, held in Aberdeen, they urged the SPE to take a tougher approach to implementing the organisation's guidelines and practices – and put a stop to the scantily-clad "poster girls".
SPE members from around the world also discussed concerns about prejudices, misconceptions and discrimination against women in the industry.
Members urged SPE's leaders to "act as a platform of collaboration and alignment for the industry with regard to its current policies, standards and practices related to non-discrimination".
SPE Aberdeen branch chairman Ross Lowdon said: "Discrimination in all its forms is not a topic often discussed, particularly in the oil and gas industry.
"This conference has changed that and led to a forum for practical advice. The debate was open, passionate and very frank.
"We have a long way to go before the industry can be seen as equal.
"This conference has provided a platform for change, and I look forward to the day my daughter has the same opportunities as I did to create a career for herself in our great industry."
SPE serves more than 124,000 members in 135 countries worldwide.
Its Aberdeen section is the largest in the UK, with more than 2,500 members.
Recommended for you

The Saudi prince of oil prices vows to drill 'every last molecule'