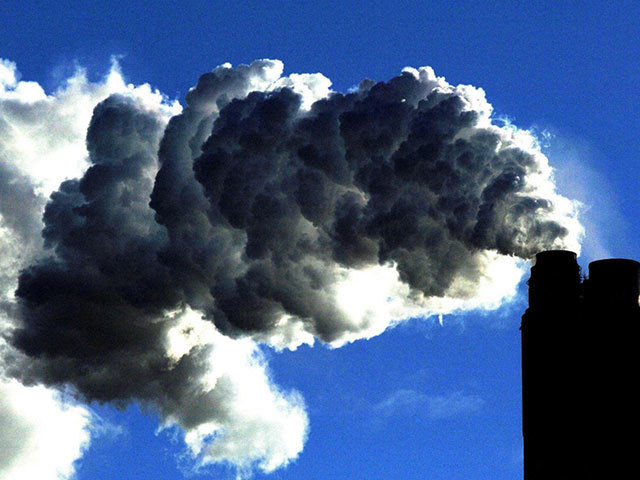 People around the world are trapped by a "toxic triangle" of fossil fuel companies, investors and governments which is driving climate change, Oxfam has warned.
The aid agency said 400 million people would be at risk of hunger and drought by 2060 as a result of rising global temperatures, with fossil fuels the main source of carbon dioxide emissions.
The "toxic triangle" of fossil fuel firms, short-term financial investors and timid governments has supported spending of £420billion in exploration and development of oil, gas and coal resources this year, a report from the charity said.
At current rates, some £3.75trillion will be invested in new development in the next decade, the report said.
But the majority of known fossil fuel reserves need to stay in the ground if the world is going to curb temperature rises to 2C above pre-industrial levels, and avoid the worst impacts of "dangerous" climate change.
Failure to reduce emissions would see temperatures rise by 4C to 6C above pre-industrial levels by 2100, exposing 400 million people in some of the world's poorest places to severe food and water shortages by 2060.
Oxfam said that the investment in fossil fuels was propped up by the industry being subsidised to the tune of £1.2trillion a year – when direct subsidies, tax breaks and the cost of impacts such as air pollution were taken into account.
The largest 15 carbon emitting countries racked up health costs from air pollution amounting to an average 4% of their economic output.
In the UK, "subsidies" in the form of tax breaks and the costs of fossil fuels to areas such health and the environment came to almost £7billion, or £110 per person, in 2011, the report said.
It also warned that investors risked losing out in the longer term, as fossil fuel assets could become "stranded" if governments take steps to curb emissions, or other assets could be hit by the impacts of rising temperatures if no action is taken.
Oxfam also accused the fossil fuel industry of lobbying the US and EU governments, spending hundreds of thousands of pounds a day to keep the "toxic triangle" in place and protect their profits.
The charity's chief executive Mark Goldring said: "The fossil fuel industry has conjured a toxic triangle that is trapping us into a warming world.
"Governments and investors are helping the industry recklessly protect its own profits at the expense of us all.
"The world's poorest are already being hardest hit and millions more will be made hungry by climate change.
"Our continued dependence on fossil fuels is not inevitable but the result of deliberate actions. Investors and governments need to urgently shift their funding to renewable and clean alternatives.
"This needs to start with the richest countries that are most responsible for climate change," he said.
Oxfam is calling on governments to commit to phasing out fossil fuel emissions and focusing on renewable energy for all by early in the second half of the century, shifting investment to clean energy and efficiency measures, while making sure the poor have access to energy.
It also wants fossil fuel companies to be made to be more transparent about lobbying, and for those companies to shift and diversify their businesses to help drive forward a low carbon future.
Investors should switch investment from fossil fuels to low carbon development and factor in climate risk.
And companies whose businesses are at risk from climate change, such as food and drink multinationals, should push for government and private sector action on emissions, the charity urged.
Recommended for you

Boris Johnson sees 'extremely tough' global climate talks in Glasgow