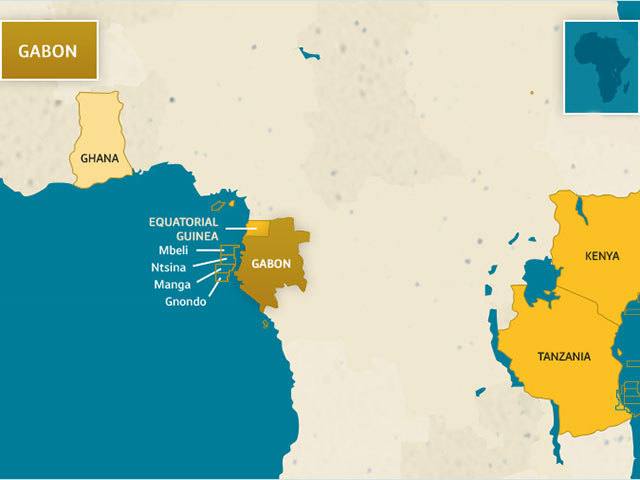 Oil and gas explorer Ophir Energy has signed two further production sharing contracts for blocks in Gabon.
The new blocks, A3 and A4, are located near to Ophir's existing acreage in the North Gabon basin.
The company now has 15,470km2 across six blocks in the region, with a 100% working interest in the latest additions.
Nick Cooper, chief executive officer, said: "Given our learnings from the 2014 campaign, we are pleased to have secured Nkouere and Nkawa PSCs.
"This frontier play is untested in the West Atlantic margins, and Ophir with the award of these blocks, together with our existing North Gabon acreage, is now able to embark in the next phase of Atlantic frontier exploration, offshore Gabon."
Block A3, which will be called the Nkouere PSC, covers an area of 675 km2 and Block A4, which will be called the Nkawa PSC, covers an area of 2,085 km2.
Ophir's analysis of its 2014 North Gabon drill campaign has enhanced the prospectivity of the deepwater distal margin of the North Gabon Basin.
In particular the Cretaceous section, where a now-proven oil-prone marine source rock is overlain by a series of deepwater coarse sands.
This offers a petroleum system with the potential for large stratigraphic and structural traps.
Ophir is also acquiring an 8,600 km2 3D seismic programme on the play in its existing blocks and the 3D acquisition will now be enlarged by a further 2,300 km2 to cover these two new blocks.
The Gabonese State has the right to acquire a 20% interest in the newly awarded Nkouere and Nkawa PSCs on commencement of production.
The Gabon National Oil Company also has the right to acquire up to an additional 15% interest at market rates.
Recommended for you

Eni, TotalEnergies, Oxy commit to $4bn Berkine Basin spend