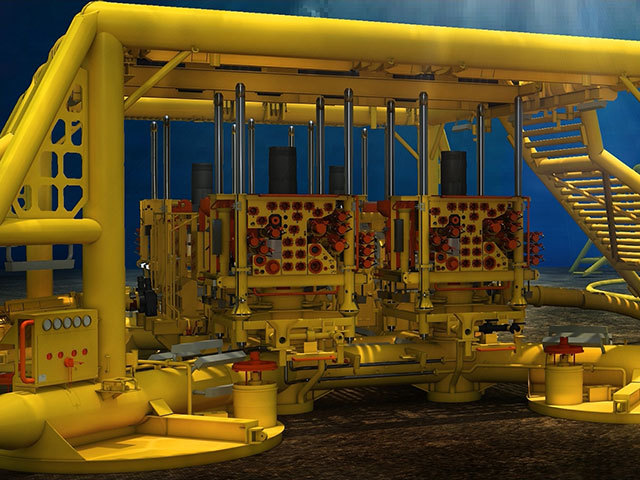 Subsea demand is strong and getting stronger, with a backlog for orders at the highest level in more than four years for FMC Technologies.
Total operating revenue for Q3 reached $2billion, 15% higher than for the same period last year.
Aggregated inbound orders for the subsea and surface divisions were $1.7billion, with $1.1billion alone in subsea technologies orders, so demonstrating the strength of the sector.
FMC's subsea technology backlog reached $5.9billion, with quarterly revenue for the business unit up 16% to $1.3billion from $1.1billion. The subsea segment earned $204million for the quarter, versus $12million for Q3 2013.
The company did not disclose the Europe contribution to the improved performance.
Reporting the bullish numbers, CEO John Gremp said: "Quarterly subsea margins are at the highest level we have delivered in over four years.
"Our focus on execution, the strength of our backlog, and the growth of our subsea service revenue has positioned us to continue delivering mid-teen level margins."
FMC provides subsea equipment and technologies to explore, drill and develop offshore oil and gas fields, including high-pressure, high-temperature trees and wellheads, subsea controls and systems, and production optimisation services.
It has about 30 projects ongoing in the Gulf of Mexico (GoM) today and alliances with a who's who of the exploration and production world.
The latest contract award for European waters is by Total and covers subsea systems for its Edradour and Glenlivet fields offshore in the West of Shetland sector.
The most recent alliance announced is the joint industry programme with Anadarko, BP, ConocoPhillips and Shell for the joint development of a new generation of standardised subsea production equipment and systems designed to meet the challenges of producing oil and gas from deepwater reservoirs with pressures of up to 20,000psi and temperatures of 350F at the mudline.
Profits at FMC's surface wellhead division, which provides hydraulic fracturing fluids and technology, also were higher, jumping to $109million from $75million last time, lifted by North American growth. The business unit supplies completion and production wellhead systems for onshore and offshore applications.
Gremp told an analyst's conference call: "The things we are focused on are strengthening and expanding our partnerships with operators.
"This is the company's foundation in the deepwater. Regardless of what happens next year or the year after, that's a big deal to us.
"That means something to these operators that are going to use FMC Technologies regardless of the pace that they develop their deepwater portfolios.
"We will be adding partnerships, expanding and strengthening them. That's something we can control.
"The second thing is technology. You can't be a leader in subsea if you are not a leader in technology.
"Execution matters to us and it matters to our partners. The best way to destroy returns on a deepwater project is to miss the delivery date affecting first oil and to have big cost overruns.
"We want to shorten the lead times, support our partners and improve returns. Those things are within our control and we expect 2015 and 2016 to be better years for us in each of these categories."
FMC's optimism is reflected in a new report that says subsea vessel demand is set to experience annual growth of around 7% to 2019, with operating expenditures of $122billion.
The latest Douglas-Westwood assessment of the global subsea vessel operations market found that Asia, in part because of huge liquefied natural gas (LNG) export growth, would be the single largest market, accounting for 20% of the total global expenditures over the next five years, followed by the deepwater GoM, West Africa and Brazil, which would capture around 40% of the total spend.
"Average vessel days are expected to become more expensive due to increasing demand for higher specification assets as field developments move toward deeper waters, as well as more stringent customer requirements for inspection repair and maintenance (IRM) work," said report author Chen Wei.
"The subsea vessel industry is currently experiencing a major build cycle with over 54% of the active fleet delivered over the past eight years. There are also an additional 115 vessels under construction, an order book-to-fleet ratio of 21%. Field development and IRM should be the primary drivers of global spend, with $45billion overall to be shelled out between 2015 and 2019."
Vessel demand over the period is forecast to be more than 184,000 days.
IRM (inspection, repair, maintenance) is expected to account for almost 40% of the spending in the period, "with a growing installed base of offshore infrastructure combined," and a "requirement for higher specification vessels" driving a compound annual growth rate (CAGR) of around 9.5%.
The Australia and Asia-Pacific region is predicted to enjoy the fastest growth rate of all with a CAGR of 21% through the forecast period on a backlog of "high profile gas developments" to support ambitious LNG export commitments.
Recommended for you
X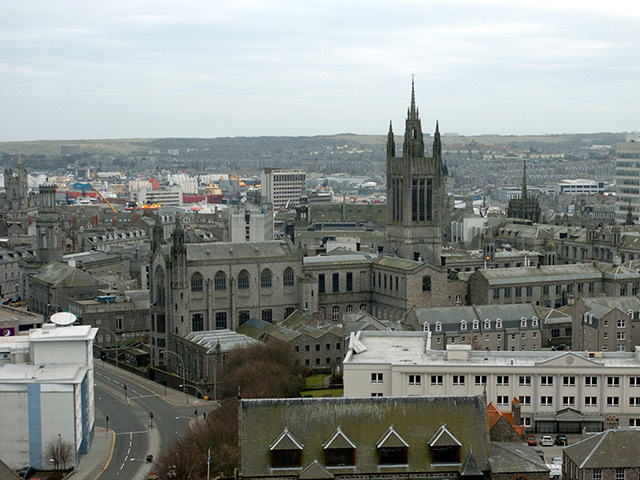 Opinion:The cold, hard light of a grim day