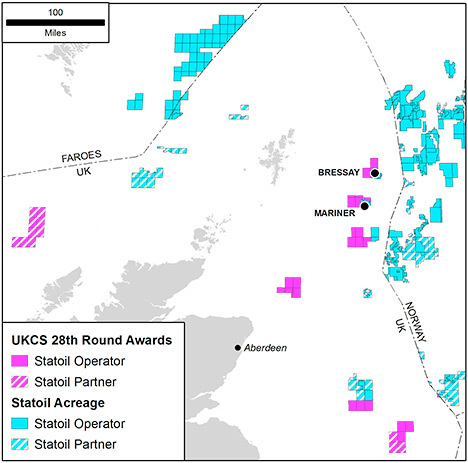 Statoil was awarded all of the acreage it applied for in the 28th UK North Sea licensing round.
The Norwegian operator picked-up 12 new licences in the latest allotment, including nine as operator.
The new bids add up to 8,000sq km in additional acreage.
The majority of the dozen licenses are located in the vicinity of the firm's Mariner and Bressay projects with a single bid located on the northern margin of the Mid North Sea High and the Halibut Horst area.
Erling Vågnes, senior vice president for exploration in Statoil, said: "This new acreage holds the potential for new high-value barrels in our greater North Sea core area, both near our existing heavy oil projects and in new areas. This is in line with Statoil's exploration strategy of taking large, untested acreage positions and deepening existing core areas."