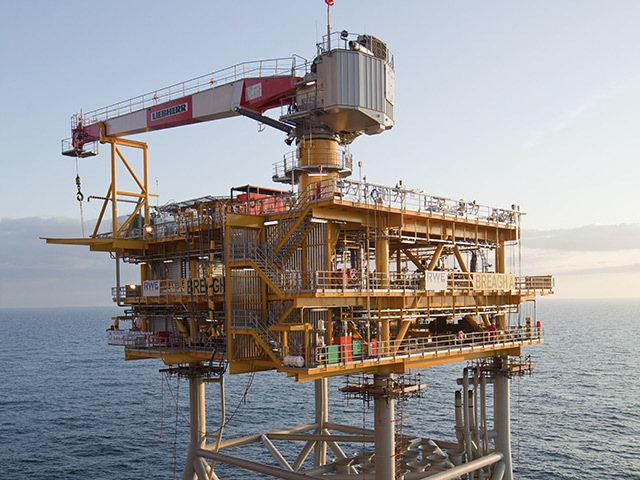 The UK North Sea's delay-prone Breagh gas field is back on stream after another shutdown, 30% stakeholder Sterling Resources said yesterday.
Sterling, based in Calgary, Canada, said Breagh came back into production on October 31 after a two-week halt due to vessel inspections and "minor modifications" at the Teesside gas processing plant.
The company also revealed it may have to sell part of its stake in the asset to address a looming funding shortfall.
It said it "should" have enough liquidity to satisfy the requirements of a bond agreement until late 2014 but was continuing discussions aimed at tackling the shortfall and also providing financing into the second quarter of 2015.
Sterling added: "The company faces a concentration of Breagh drilling capex (capital expenditure) and exploration and appraisal expenditures in the second half of 2015, by which time it is intended to have refinanced the bond, possibly via a reserves-based loan in the bank market which could be achieved in early 2015."
The firm said it expected payments from Romanian disposals early next year and was also pursuing asset sales in the UK, which could include part of its Breagh stake, in an attempt to resolve its financial headache.
Chief executive Jake Ulrich added: "Although the company continues to face ongoing financial challenges in this very capital constrained and volatile commodity price environment, we will continue to advance these initiatives that add value for investors.
"Breagh production is now at the highest level yet, achieved with eight wells on-line, and the economics of drilling the remaining wells and the side-tracks in phase one are very attractive."
Sterling's efforts to get the new Breagh development up and running late last year were hit by a string of technical problems,
The company launched a series of refinancing deals after the delays and substantial cost overruns for the southern North Sea project.
Breagh suffered a shut-down for repair work just a month after start-up, when what was expected to be a two-week maintenance programme eventually extended to seven.
Sterling parted company with chief executive Mike Azancot amid all the hitches last year and it is still not known if he quit or was pushed.
The company recently raised £19million in a private placement of shares to support activities including work on the problem-plagued Breagh field, which is 70%-owned by Germany's RWE Dea.
Third quarter results from Sterling – whose other North Sea assets include a stake in the Cladhan discovery – showed net losses of £1.45million, compared with profits of £2.7million a year ago, on total revenue of £13.6million.