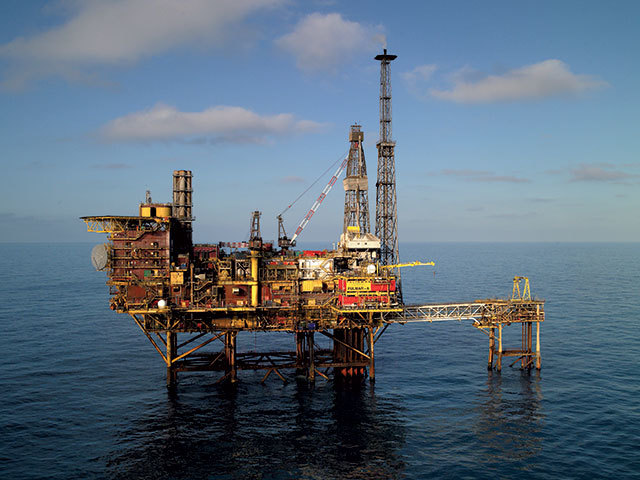 Talisman Energy boss Hal Kvisle has blamed problems in the North Sea as well as other issues for delaying his retirement.
The head of the Calgary-based firm said he has remained in the hot seat for more than two years longer than planned as the firm struggles to sell off its assets in the UK including its joint venture with China's Sinopec.
Mr Kvisle had said earlier this year said he would like to step down by the end of 2014.
This week, Talisman reported its third-quarter earnings Tuesday, which revealed its North Sea production fell 37% in its most recent quarter, the result of planned turnarounds at Claymore, Piper, Buchan and the Bleo Holm FPSO.
Mr Kvisle, who came out of semi-retirement to run the company in 2012, said he would stay on until a new chief executive was found and to ensure the completion of the firm's turnaround.
But he said he had initially only planned to lead the firm for three to six months.
"Back when I stepped into this job, you know, I thought I might be here three to six months," he said.
"And as we really peeled back the onion and came to grips with just the magnitude of our challenges in the North Sea and some of the other problems, and a very large global exploration program had to be wound down, and a high cost structure in the company, and lack of focus, the board and I agreed it was going to take a little bit longer than that.
"And so we thought maybe more like 12 to 18 months. But some of those tangles have definitely caused us to hold off initiating the CEO search."
Talisman is struggling to sell its North Sea assets after announcing plans to "sell or dilute" them at the start of the year.
Bankers from financial advisory and asset management company Lazard are said to be working on a possible deal.
Speculation that it was in talks with the Spanish firm Repsol have since stalled, while it might yet conclude a deal with French firm GDF Suez.
Earlier this year, Marathon Oil, which owns similarly aging North Sea assets and decomissioning liabilities as Talisman, cancelled plans to sell its operations in the UKCS after failing to find a suitable buyer.
The Canadian oil explorer initially formed the 50-50 venture with the Chinese state-backed Sinopec in a £932million deal in 2012. It employs 2,700 and operates 11 platforms in the region.
Recommended for you

CIP proposes building North Sea 'hydrogen island' by 2030