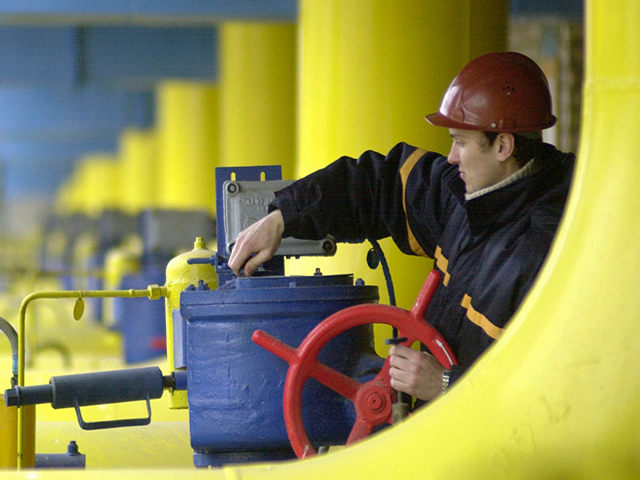 In search of a way out of the energy crisis, Ukrainian experts claim to have found the solution – hydropower.
The auxiliary resource has been successfully compensating the increasing energy demand triggered by the lack of power capacity and fuel in the past months. High liquidity and sustainability were identified as some of the major advantages of hydroelectric energy.
"Prior to the anti-terrorist operation (ATO) in the east of the country and before the problems with energy supply, hydroelectric power stations produced electricity primarily during peak demand," said the director general of Ukraine's largest hydropower company, Ukrhydroenergo, Ihor Syrota.
Now, 70% of the company's hydroelectric facilities operate at normal capacity around the clock, he noted.
Hydropower accounts for no more than eight percent of electricity generated in Ukraine, whereas the average rate around the world is roughly 15 percent. Nevertheless, Ukrainian experts are convinced that the country has enough resources to achieve this level.
Interestingly, on October 24, President of Ukraine Petro Poroshenko visited the Dniester pumped storage power plant (PSPP) where he witnessed the launch of two hydroelectric units with a total output capacity of 648 MW.
These units will help Ukraine save between UAH 3.5 and 4 billion (USD 270-310 million) annually by reducing the consumption of coal, oil and gas at the thermal power stations (TPS), highlighted Syrota.
In addition, the grid will receive a substantial margin of shunting power in the case of an emergency, he said.
PJSC Ukrhydroenergo, Ukraine's largest hydropower company, includes nine power plants on the Dnieper and Dniester rivers – Kyiv, Kaniv, Kremenchuk, Dniprodzerzhinsk, Dnipro and Kakhovka hydroelectric power plants, Kyiv PSPP, Dniester hydroelectric power plant and Dniester PSPP.
In 2014, the total installed capacity of the company hydro power units reached 5,401 MW.
In the future, the company plans to expand the Kakhovka hydropower plant by 300 MW, construct Kaniv PSPP with an output capacity of 1,000 MW, build six hydropower stations on the Dniester river with capacity of 5-60 MW each, as well as add the third hydroelectric unit at Dniester PSPP by the end of 2015.
The launch of all three hydroelectric units of the Dniester PSPP will increase the energy production by more than one billion MW annually.
Recommended for you

India mulls plan to keep old power plants running for longer