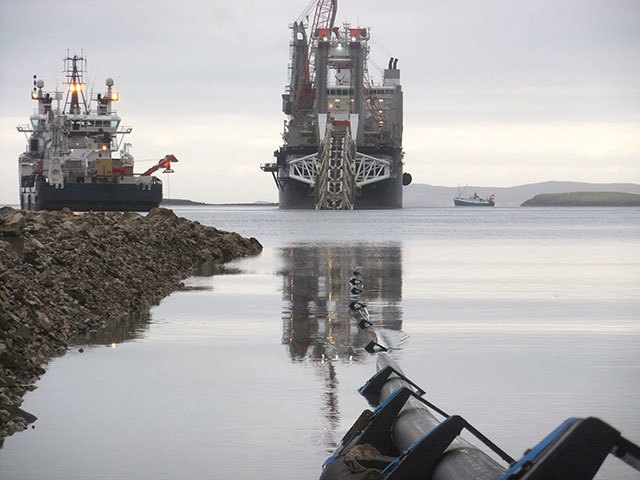 Petrofac said it expects its IES net profit for 2015 will drop by around $45million after assessing a number of ongoing projects.
The company said the current change in oil prices and "expectation on delivery" of certain IES projects had been behind the estimated reduction.
Within the next year, the company said the Laggan-Tormore project in Shetland, would result in "no profit or loss".
It said: "In respect of the Laggan-Tormore project in Shetland, in line with our latest assessment of project cost-to-complete and the potential commercial outcome of the contract, we have recognised a provision for a loss on the project in 2014 and no longer anticipate recognising any margin on the project in 2015 and have adjusted our Onshore Engineering & Construction expectations accordingly.
"The impact in 2014 is expected to be partially mitigated by the positive outcome in respect of a small number of tax exposures elsewhere in the contract portfolio."
Losses are also expected to be contributed to by both the cost and timing of first oil from the Greater Stella Area project in the UK North Sea.
However the company said despite the restructuring of certain project outlooks, it had a successful year in terms of contract renewals and new awards both in the North Sea and Iraq, creating a back log of work of $3.7billion.
Ayman Asfari, Petrofac's group chief executive, said: "This has been a difficult period for Petrofac and the industry.
"The board has analysed the potential impact of a lower oil price environment on our IES business and also made a critical assessment of our expectations for project delivery in 2015.
"In the main our project portfolio is in good shape, but it is clear that on a small number of projects our execution has fallen short of the high standards we set for ourselves.
"We have faced these difficulties and have taken robust action to address them and believe this leaves us on a surer footing for the future.
"The foundations of the business remain strong.
"Our ECOM division is in very good shape, with good progress made on the resolution of a number of ECOM commercial settlements, a record level of backlog and an attractive pipeline of bidding opportunities.
"We are implementing clear and robust plans to improve project delivery and drive value from the IES contract portfolio.
"I am confident that Petrofac will meet the challenges presented by certain projects in our portfolio and the medium-term growth prospects for our business remain strong."
The revised IES profits, based on oil price expectations, come after the company announced in June it would be cutting contractor rates.
Recommended for you

EnerMech secures three-year contract extension with Petrofac