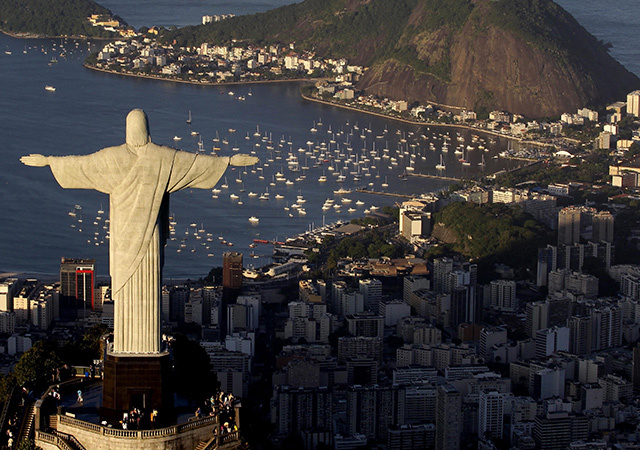 Karoon Gas has encountered five separate oil bearing reservoir sand intervals in its Kangaroo-2 appraisal well in the Santos Basin.
The company said it made the discovery within the Palaeocene and Maastrichtian formations in waters offshore Brazil.
Work is now continuing to assess the impact of the well results on the resource size as no gas cap was penetrated and there was shallower oil water in some of the sands.
A spokesman said: "The Palaeocene section contains a 90 metres gross oil bearing reservoir with a net to gross over 70% and porosities in the range 26%-34%.
"Three separate oil columns are present with sampling estimates of 40 degree API oil with a GOR of 500 scf/bbl.
"These Palaeocene oil accumulations are separate from that seen in Kangaroo-1. The Maastrichtian section contains two oil bearing reservoirs.
"At the top of the Maastrichtian an 85 metre gross oil bearing reservoir interval has a net to gross over 60% and porosities in the range 22%-26%.
"The lower Maastrichtian oil bearing reservoir interval has a thickness of 75 metres, a net to gross of 25% and porosities in the range of 21%-25%.
"Oil recovered from the Maastrichtian reservoirs is estimated to be 40 degree API with a GOR range of 550-700 scf/bbl.
"Water pressure data at Kangaroo-2 shows a common pressured aquifer as seen in surrounding wells."
The Kangaroo-2 appraisal well is located in block S0M-1165.
Wireline logging is expected to be completed over the next few days and dependent on final results, a production test is being considered.
All operations on the well are expected to be completed within the next four weeks before the rig moves to drill and evaluate the Kangaroo West prospect.
The exploration and appraisal drilling campaign is expected to continue through the first half of 2015.
Karoon holds a 65% interest in and is the operator of the jointly held S-M-1165 block.
Recommended for you

Santos hits 'significant oil discovery' with Pavo-1 near Dorado