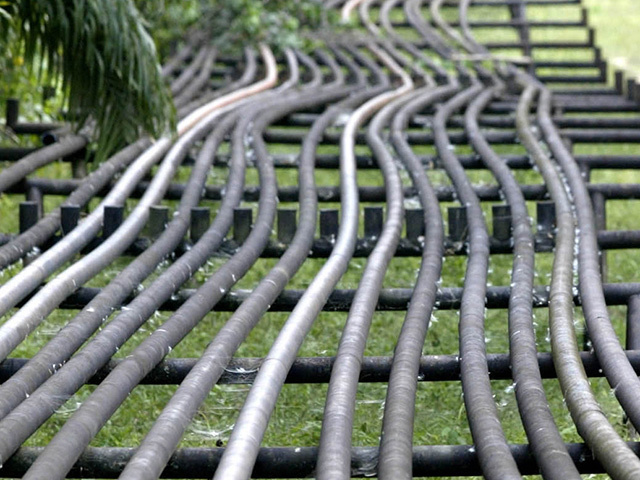 OPEC left its oil-output target unchanged, resisting calls from Venezuela for action to halt this year's plunge in prices.
The group maintained its collective ceiling of 30 million barrels a day, Ali Al-Naimi, Saudi Arabia's oil minister, said today after the 12-member producer group gathered for talks at its headquarters in Vienna.
Brent crude fell below $75 a barrel after the decision, for the first time since September 2010.
Oil collapsed into a bear market this year as the US pumped at the fastest rate in more than three decades and threats to supply from Iraq and Russia faded. A total of 58% of respondents in a survey this week forecast no change to the target. The group's production ceiling has been in place since the start of 2012.
"The balance of power has shifted and OPEC is accepting the fact that its ability to control the long-term price of oil is limited," said Michael Hewson, a market analyst at London-based CMC Markets Plc which handles $100 million a day in Brent contracts. He spoke before the decision was made public.
Brent crude slumped 32% this year, poised for the biggest annual decline since 2008. Futures fell as much as 4.4% after the decision and traded down $2.66 to $75.09 a barrel as of Thursday afternoon, London time.
Saudi Arabia's comment yesterday that the oil market will stabilize itself signaled that OPEC would resist calls to cut production, Societe Generale SA said today in a note.
Ministers from Kuwait, the United Arab Emirates and Angola said they were concerned about the surplus in the market as they arrived at the group's headquarters.
"The market is oversupplied," said United Arab Emirates Energy Minister Suhail Al-Mazrouei. "But the oversupply is not from OPEC."
Venezuela, whose currency reserves are close to the lowest in 11 years, planned to push for a cut in the ceiling, according to Rafael Ramirez, Venezuela's OPEC representative. "Everybody has to make some sacrifice," Ramirez said as the ministers met. President Nicolas Maduro said this month that $100 a barrel is a fair price for oil.
West Texas Intermediate, the US benchmark, dropped 26% this year. Futures fell $2.16 to $71.53 a barrel in New York.
OPEC's output exceeded the ceiling in October for a fifth straight month, according to data compiled by Bloomberg. The group's 12 members produced 30.97 million barrels a day in October. It estimates the world will need 29.2 million barrels a day of its crude next year, according to a report on Nov. 12.
Recommended for you

Angola breaks with OPEC quota decision