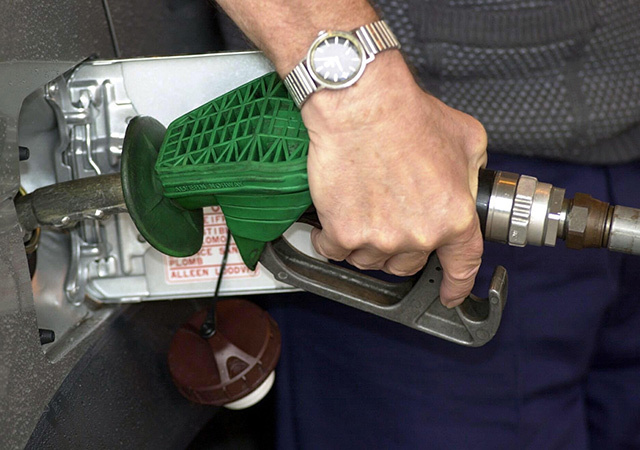 Supermarkets have reacted to plunging world oil prices by cutting the cost of fuel to motorists.
First, Asda announced it was knocking 2p a litre off its petrol and diesel from tomorrow.
Then Tesco said it was cutting its petrol and diesel by 2p a litre.
This was followed by Morrisons saying it was reducing petrol and diesel by up to 2p a litre from tomorrow.
The Asda reduction means drivers will pay no more than 117.7p a litre for petrol and 121.7p for diesel.
It is the company's seventh cut in two months and means its petrol has gone down by 9p a litre and its diesel by 8p a litre since the end of September.
RAC fuel spokesman Simon Williams said: "As Opec decided not to cut production yesterday, the Brent crude price dipped to 70.68 dollars a barrel at the end of the day, which is the lowest it's been since June 2010.
"This means there will be more oil in circulation than there is demand. The result is excellent news for motorists this Christmas, with the cheapest forecourt prices for four years."
He went on: "But if retailers are truly going to reflect the wholesale price savings, today's cuts should be the first of several in the coming weeks.
"We believe pump prices should fall by well over 4p a litre in the next few weeks, taking the average price of petrol considerably below the 120p-a-litre mark, which last happened on December 1 2010."
AA spokesman Luke Bosdet said: "Any cut in the price of petrol and diesel is welcome, although the extent to which these lower prices are available is key.
"Asda has stood out this month as the driver of lower prices but that leaves towns without their presence often lagging behind."
He added: "Unfortunately, lower oil prices do not guarantee a relative fall in pump prices as the weaker pound knocks out much of the benefit of falling wholesale costs. Consequently, drivers are still not doing the mileages that they used to do five years ago."
Recommended for you

Updated: Russia retaliates for sanctions by announcing oil output cut