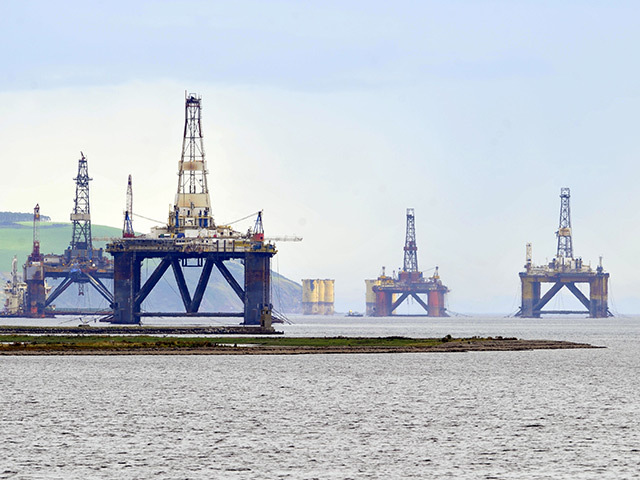 It is now abundantly clear the offshore drilling markets have slithered into a serious downturn, according to offshore research analysts at RS Platou.
In a nutshell, they warn that around 120 rigs need to be scrapped to prevent a prolonged downturn in the fortunes of drilling contractors.
They say: "Our current estimates point to active utilisations for jack-ups moving to 82% and even lower for floaters (75%) by 2016.
"As price takers, rig owners are only able to 'manage' the fleet utilisation through the supply side and more management is seemingly needed in order to avoid structural overcapacity."
The analysts say that, from an historical perspective (since 1980) the offshore drilling markets have only had one cycle of structural over-capacity, namely during the 82-96 cycle, where active utilisation bottomed out at 56% in 1986 during the oil price crash of that year.
This triggered a drop in MODU demand from 490 units to 323 units in the corresponding period.
The structural over-capacity which followed was corrected by much needed supply dynamics, namely that ordering activity came to a stand-still and a total of nearly 196 rigs were scrapped/removed from operation over the period 1982-96, including 110 jack-ups and 84 floaters.
The statistics also show that of the jack-ups, 19 were total loss, 44 were converted and 47 units were scrapped. The corresponding figures for floaters are: five were total loss, 29 were converted and 52 units were scrapped.
They argue that the current downturn is "by no means as severe (yet)" as the 1982-96 cycle.
"However, in order to avoid a prolonged downturn owners are 'increasing supply dynamics'.
"As of today new orders have decreased, there is increased reshuffling of units under construction, some units are being converted to other purposes, but as of yet there is only limited scrapping (with some honourable exceptions)," say the RS Platou analysis.
"As the market continues to fall more owners are likely to announce fleet adjustments.
"A quick back of the envelope calculation indicates that in order to re-balance the markets by 18% of the active floater fleet and 13% of the active jack-up fleet need to be removed."
This corresponds roughly to 60 floaters and 60 jack-ups.
RS Platou's analysts are clear, increased scrapping/removals is needed to avoid a prolonged cycle of structural over-capacity.