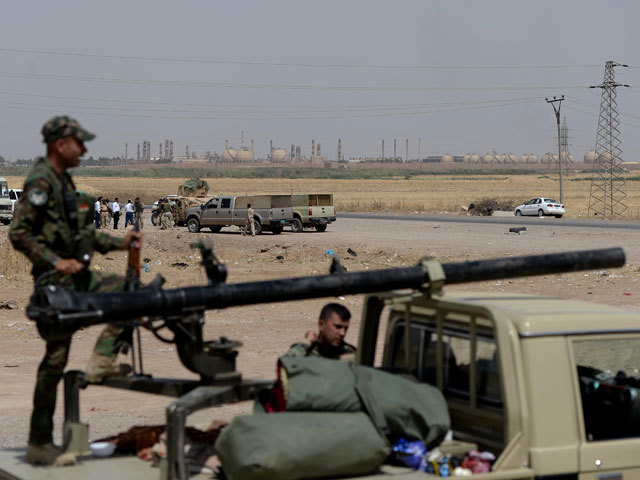 Not only is OPEC refraining from cutting oil output to stem the five-month plunge in prices, it's adding to the supply glut.
Just five days after the Organization of Petroleum Exporting Countries decided to maintain production levels, Iraq, the group's second-biggest member, inked an export deal with the Kurds that may add about 300,000 barrels a day to world supplies.
In a global market that neighboring Kuwait estimates is facing a daily oversupply of 1.8 million barrels, the accord stands to deepen crude's 39% plunge since late June.
Or as Carsten Fritsch, a Frankfurt-based analyst at Commerzbank AG, put it: There'll be "even more oil flooding the market that nobody needs."
Benchmark Brent crude slumped immediately after the deal was signed December 2 in Baghdad, dropping 2.8% to $70.54 a barrel.
The contract, which slipped 0.9% yesterday to reach the lowest closing price since 2010, was at $70.41 at 10:02 a.m. London time.
Futures are down about 10 percent since OPEC's November 27 decision.
The agreement seeks to end months of feuding between the Kurds and officials in Iraq over the right to crude proceeds, a dispute that has hindered their joint effort to push back Islamic State militants.
The deal allows for as much as 550,000 barrels a day of crude to be shipped by pipeline from northern Iraq to the Mediterranean port of Ceyhan in Turkey, according to the regional government.
The Kurds were already exporting about 220,000 barrels daily, according to data.
The Kurdish Regional Government expanded its control of Iraq's oil resources in June when it deployed forces to defend Kirkuk, the largest field in the north of the country, from Islamic State forces.
The Kurds have been shipping crude through Turkey in defiance of the central government, which took legal action to block the sales, leaving some tankers loaded with Kurdish oil stranded at sea.
As much as 300,000 barrels a day of Kirkuk blend will be shipped through the Turkish pipeline under the terms of the deal, according to the KRG.
Another 250,000 barrels daily of oil produced in the Kurdish region will be exported through the same route, according to the government in Baghdad.
All the exports will be controlled by the state-run Iraqi Oil Marketing Co., also known as Somo.
This should allow traders to purchase oil produced in the Kurdish region "without the threat of legal action," Richard Mallinson, a geopolitical analyst at researcher Energy Aspects, said December 2.
Iraq exported 2.51 million barrels a day of crude last month, Asim Jihad, a spokesman for the Oil Ministry, said Dec. 1. That included 836,000 barrels of Kirkuk blend, the first exports from the field since they were halted by pipeline attacks earlier this year. Shipments of the blend will rise to 4.82 million barrels, or about 155,000 barrels a day, in December, a separate loading program showed.
The agreement underscores the short-term pressure on the Kurdish region and Baghdad as a result of the oil price slump and the advance of Islamic State, also known as ISIS, across northern Iraq and Syria, said Ayham Kamel, an analyst at Eurasia Group in London.
"There's a supply glut, they need to produce more to raise revenues," Kamel said. "The war against ISIS and active U.S. pressure on both sides to cooperate has pushed both sides to find common ground, at least temporarily."
Oil tumbled into a bear market in October as US drillers pumped the most in three decades and global demand growth slowed. Brent futures plunged to $67.53 a barrel on December 1, the lowest since 2009, after OPEC resisted calls from Venezuela and Iran to curb production.
OPEC's 12 members pumped 30.56 million barrels a day in November, 424,000 barrels a day less than in October, according to a survey of oil companies, producers and analysts.
That exceeded its ceiling of 30 million barrels a day for a sixth consecutive month.
"Incremental volumes of oil out of Iraq will only entrench the supply surplus," Harry Tchilinguirian, head of commodity markets at BNP Paribas in London, said by phone December 2. "Following an OPEC decision not to adjust its supply downwards, we now have a possibility that OPEC supplies will increase."
Recommended for you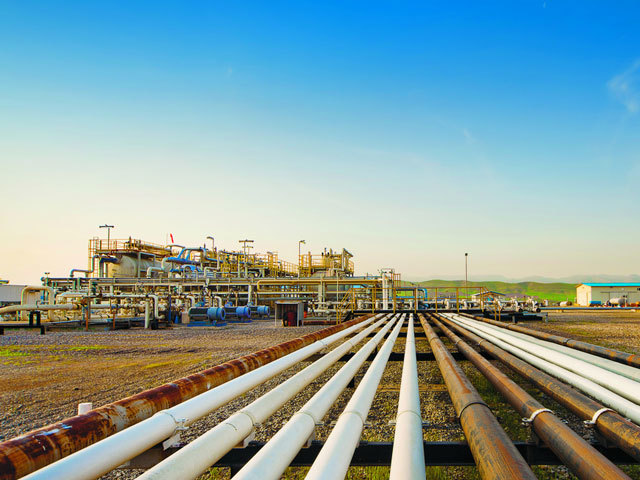 DNO shuts production down in Kurdistan