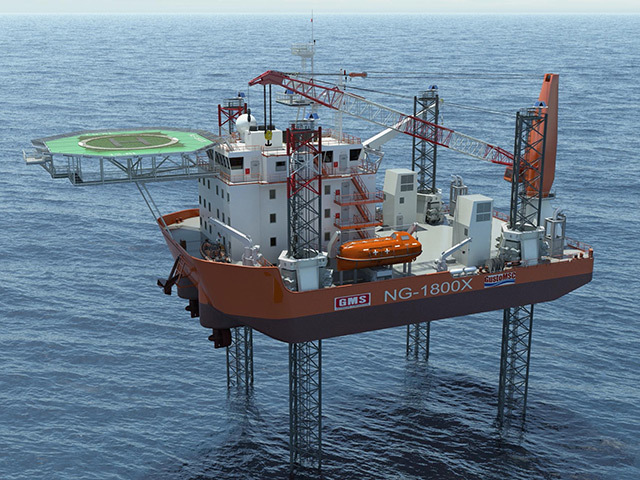 GMS (Gulf Marine Services) has won its first contract award for one of its mid-size vessels.
The GMS Shamal will be chartered by national oil company in the MENA region.
The company said the contract is for five years, which includes a two years firm option, with a further three one-year options.
The vessel, which is the first of its kind in the world, is currently being built at GMS' quayside facility in Abu Dhabi and is on schedule to be completed in the second quarter of 2015.
Duncan Anderson, chief executive of GMS, said: "The signing of this first charter well ahead of GMS Shamal's build completion demonstrates the continued high demand for our vessels and highlights the value of our cost-effective solutions as our core, opex-focused oil and gas clients seek to extract maximum value from their offshore assets, which is increasingly relevant in the current oil price environment.
"GMS has been at the forefront of self-propelled SESV design since the 1980s.
"A key factor in our client's decision to charter GMS Shamal was our ability, through our integrated engineering and construction process, to make modifications during the build process without these affecting the price or delivery schedule.
"Through collaboration with our client, we have developed an SESV that will ensure optimum efficiency and minimum non-productive time during our client's operations, while maintaining the flexible multi-role design as part of our core strategy for high utilisation."
The Group's entire fleet of SESVs is currently chartered, supporting brownfield oil and gas recovery, well services and maintenance work in the MENA region and in North West Europe.
Recommended for you

Work halted on flagship IOG project after 'issue' with oil rig leg