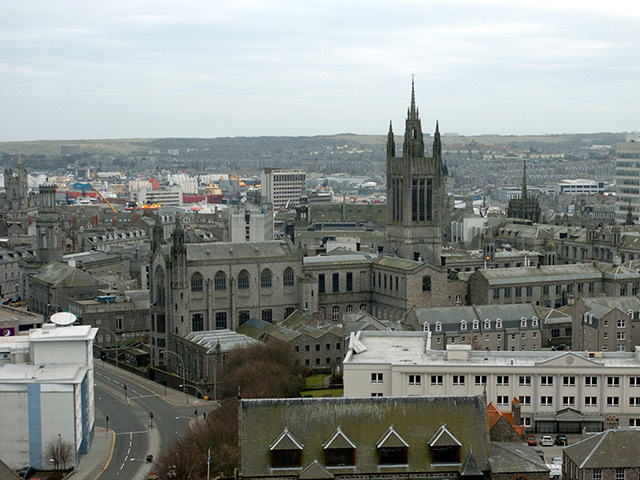 Operators could make up to £15billion in savings with more effective and cohesive project decisions, according to a new report.
Human resource specialists PwC said reducing over runs, streamlining the supply chain and improving collaboration could allow lower costs.
The latest report in the company's Northern Lights series said operators have the power to effect change in both attitudes and approaches.
Falling oil prices and higher costs means that it is "crunch time" for the industry.
It follows an industry report warning that up to 35,000 UK oil and gas jobs could be lost over the same period.
The paper said the lack of exploration is the biggest challenge facing the oil and gas in the last 50 years.
It asks whether a cost reduction of 40% could be made to streamline the industry's spending as well as lowering the cost of oil extraction from £17 to £14 a barrel.
Head of forensics Brian Campbell said there would be no "silver bullet" when it comes to cost reduction.
The energy specialist said: "We have known for some time that the oil and gas industry isn't the most efficient with its resources.
"But now it's finally crunch time, particularly in a climate where many firms operating across the North Sea and UK continental Shelf have been experiencing increased costs to produce combined with lower production levels over a sustained period of time.
"The critical focus should be on CAPEX and OPEX projects and programmes; how well they are defined and delivered; and how effective companies are with managing their cash.
"At an asset or installation level, for example, just doing things differently is not just about reducing costs. It is also about doing things more efficiently and intelligently, having a focus on those activities that add value, and creating the space and capacity to execute more activity for the same or less cost.
"Understanding the end-to-end processes and the total cost of ownership is therefore critical – and can make all the difference to the balance sheet and the future of the North Sea.
"If firms don't wake up to the problem and recognise that they have the ability to take control and make substantial cost savings while sustaining their operations, then we could see more projects mothballed in the near future.
"They have the power to effect change – it's time they used it."
According to the report, from PwC's oil and gas team, the industry needs to be more realistic about how it can achieve sustainable cost reduction of North Sea capital expenditure projects, currently valued at £39billion.
It said oil companies need to go back to basics to understand how areas of inefficiency are evaluate and the strategies which can be put in place to tackle the issue head on.
Areas of waste include poor planning, doing things twice and unnecessary transportation all add to costs.
The report added: "With approximately $150bn of global projects expected to be labelled as uneconomic in 2015, PwC believes much more could be done cut costs by 40% and reduce the average price of oil extraction from $17 per barrel to $14 – a move that it believes could make programmes more affordable, safeguard jobs and extend the lifespan of projects and fields.
"But there is no silver bullet and when it comes to cost reduction, the oil and gas industry is decades behind other comparable heavy industries."
Decommissioning is also highlighted as an area of high expenditure with cost per annum expected to peak in 2016 at £1.7billion.
Recommended for you

NSTA: £4bn of North Sea developments approved in 2023