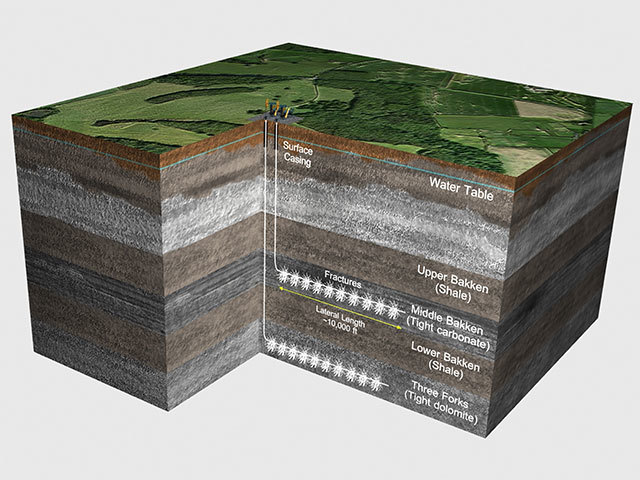 A private club in North Dakota's Bakken shale that once charged membership fees as high as $25,000 and served jumbo shrimp cocktail was evicted this month in a sign that oil's plunge is undercutting the region's go-go years.
The Bakken Club was ordered on December 17 to vacate its premises on Williston's Main Street after failing to pay rent, state court records show.
The club owed $21,598 for rent plus $1,329.90 in late fees, the landlord, On The Spot Development LLC, said in a November 25 complaint. One check bounced.
The eviction, in the capital of the oilfield that set off the record surge in US output, comes as a price war casts doubt on the boom's future.
The benchmark for US crude oil fell as low as $52.70 a barrel today, the cheapest since May 2009, from more than $107 in June.
Drillers such as Continental Resources Inc., the Bakken pioneer led by billionaire Harold Hamm, are idling rigs and cutting spending.
"There is going to be somewhat of a slowdown, it just depends how long oil stays at this level," Joel Lundeen, the club's co-owner, said by telephone. "Our plans are to reopen, and we have a couple potential places."
The Bakken Club featured a Tuscan-style menu (linguine pescatore, roasted rack of lamb), a 30-foot hardwood and copper bar, five high-definition TVs, meeting rooms, and an airport shuttle, according to its website.
The cheapest membership cost $5,000 with a $250 monthly food minimum, while the highest level commanded $25,000.
In a court filing, the club accused the landlord of failing to return a security deposit, entering unannounced and neglecting the property's sidewalks and landscaping.
The landlord also undermined the business by posting on the club's Facebook page, saying the kitchen "makes everything from a box" and "the food is terrible," according to the December 2 counterclaim.
The eviction was reported earlier by the Williston Herald.
"It was probably more exclusive than Williston typically is," said Tom Rolfstad, the outgoing director of the city's economic development organization.