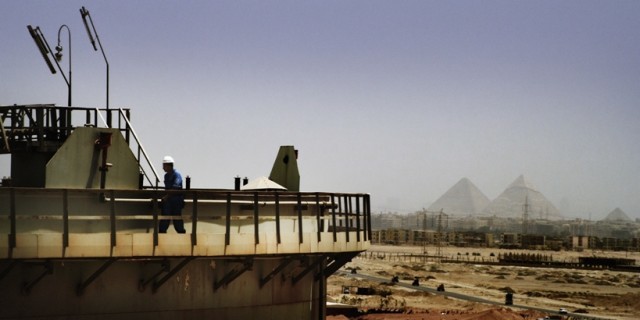 Oil and gas exploration firm BG Group received a boost today as it revealed the Egyptian government had paid it £225 million as the state seeks to repay outstanding debts to the energy industry.
The group also said it was "working with the government on resolving the outstanding receivable balance" of £592 million.
It comes after a year in which Reading-based BG has been dragged down by problems in Egypt as well as the tumbling oil price, and been hit by controversy over pay plans for its new chief executive.
A year ago, BG slashed production targets on the back of continued difficulties in the north African country.
It said too much of its gas was being diverted into Egypt's domestic market instead of being made available for exports.
But in its latest update today, BG said: "While the group has been impacted by the reduction of LNG liquefied natural gas exports from Egypt, the company continues to investigate options for increasing the supply of gas."
The update provided a small boost to the company on the first day of stock market trading of the new year, following a dismal performance in 2014 which saw it lose 33% of its value. Shares added around 1% early in the session.
BG has been hit by the collapse in the oil price which has halved since the summer with a barrel of Brent crude now trading at around $57.
In November, the firm reported a 29% fall in third-quarter earnings to £759 million.
The company was created in 1997 when British Gas demerged into two separately-listed companies, with Centrica having responsibility for the retail side of the business.
Last month, BG sidestepped a potential shareholder revolt over a £15 million "golden hello" for its new boss Helge Lund by announcing a revised package.
Mr Lund will instead receive total awards worth up to £14 million but under more stringent performance criteria. This is in addition to his annual pay package of up to £14 million a year. He is due to take over as chief executive in March.
Recommended for you

Labour challenges Tories to scrap VAT on energy bills for a year