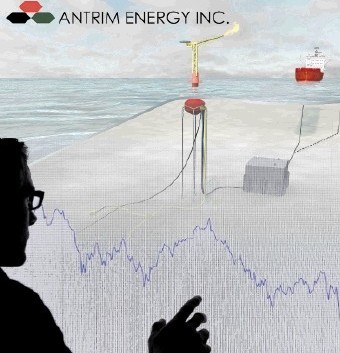 A director of a North Sea oil company has been forced to step down after a bungle over the number of votes cast for his re-election at the firm's annual meeting.
The "proxy tabulation error" has only just been revealed – weeks after Antrim Energy shareholders voted on whether Gerry Orbell should continue on the board.
Mr Orbell is a former chairman of the company, which is based in Calgary, Canada.
He is also a past chairman and chief executive of Mediterranean-focused oil and gas explorer Sound Oil, which he founded in 2005 and where he is still a non-executive director.
In addition , he is a former executive director of exploration and production at Premier Oil.
Antrim's annual meeting was on December 12, with the firm subsequently announcing the re-election of five directors, including independent board member Mr Orbell, by a majority of votes cast by shareholders who either attended in person or were represented by proxy. Mr Obrell was said to have been backed by nearly 80% of all the votes cast.
Announcing revised figures in the wake of the miscalculation, Antrim said: "As a result of a proxy tabulation error by the registrar and transfer agent, the number of votes cast by the shareholders present or represented by proxy for the election of individual directors at Antrim's annual and special meeting of shareholders…and as set forth in Antrim's press release dated December 12, 2014, was incorrect.
But the only director affected by the blunder was Mr Orbell, whose re-election was actually supported by just over 21% of shareholder votes.
Antrim said: "Based on the corrected voting results, Dr Gerry Orbell received more votes withheld than votes in favour of his re-election as a director.
"Accordingly, the company's board asked Dr Orbell to submit his resignation as a director."
Mr Orbell's resignation was effective from Hogmanay at the end of an eventful year for Antrim, whose shares have fallen sharply since an August 2013 warning about its ability to continue trading due to cost overruns and problems securing finance.
The company, which has assets off the west coast of Ireland and in the central UK North Sea, recently rebuffed a potential takeover by Sound Oil.
Antrim said Sound's planned offer – worth £6.35million – did not fully recognise the value of its assets and potential.
Recommended for you

Oil firm Europa shuffles top team