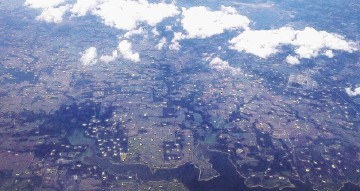 Dome Energy has made an oil discovery on the Orange Field in Texas.
The Gulf Lee Hager Fee 37 (GLHF#37) spudded on December 24 and reached a total depth (TD) of 6,550 feet.
Log and formation sample results have concluded that both Miocene & Frio sands are pressured hydrocarbon bearing zones with a potential of 10 productive zones throughout the wellbore.
Based on this data the firm will drill an offset well (GLHF#38) from GLHF#37 and will target the Miocene zones to allow production of both Miocene and Frio zones from the same location, reducing the need for multiple production facilities.
The offset will GLHF#38 well will be spudded in seven days with an estimated TD of 5,250.
Paul Morch, chief executive, said: "Oil from the Frio formation generally flows to surface meaning lower production costs and combined with low drilling and development costs gives us attractive returns even in today's oil market.
"Further more, the well has ratified our data giving us multiple new well locations on the Orange Field."