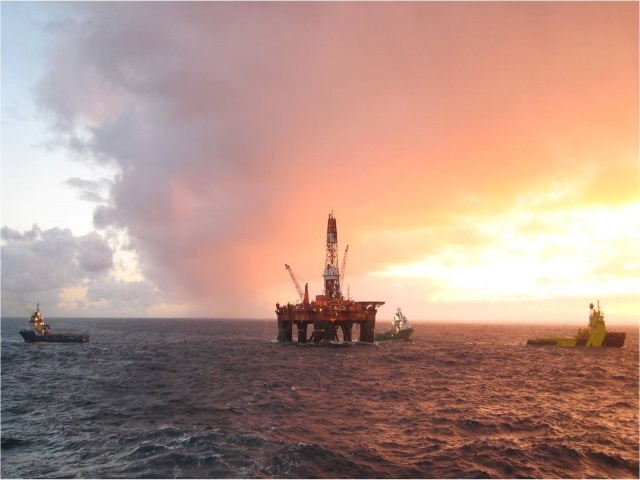 Oil prices have almost bottomed out and "some recovery" is likely by the second half of the year as demand picks up, commodity hedge fund manager Andrew J. Hall told investors.
Crude could trade in the $40-a-barrel range in 2015, close to "an absolute price floor," the head of Astenbeck Capital Management wrote in a letter.
A significant amount of US and Canadian production can't cover the cash costs of operating at that price, he said.
"Oil prices will stay under pressure in 2015," he wrote. "However, current prices are not sustainable in the longer term.
"The interplay between extreme weakness in the short term and the potential for supply shortfalls in the medium term should create attractive trading opportunities over the course of the coming 12 months."
Hall gained notoriety in 2009 after receiving a pay package of about $100 million while at Citigroup Inc., a bank that received government assistance during the financial crisis.
For more than two decades he led Phibro LLC, which Occidental Petroleum Corp. (OXY) bought from Citigroup. Founded in 2010, Astenbeck manages a total of $3 billion.
Phibro is in the process of being sold by Occidental and Astenbeck is now operating independently, according to two people familiar who asked not to be identified because the matter is private.
Spokeswomen for Occidental and Astenbeck declined to comment.
West Texas Intermediate oil, the US benchmark, fell below $50 a barrel this week for the first time in more than five years.
WTI rose 1 percent to $49.11 at 1:21 p.m. today in Sydney. Prices fell 46% last year, as flagging demand forecasts met expanded output from North American shale formations.
A futures contract for April delivery is selling for $49.78. Delivery in December is $55.12 a barrel, according to data compiled.
Saudi Arabia and its allies are seeking to drive high-cost producers from the market, Hall said.
While many have assumed this is US shale drillers, the majority can operate at lower prices, he wrote.
The most vulnerable operate in Canada's oil sands and deep-water production, said Hall.
Cuts in spending this year will set the stage for an eventual supply shortfall, said Hall, who has long held that oil will become more expensive.
Once prices begin a sustained increase, companies won't be able to count on as much new crude from projects.
The low prices also increase the risk of geopolitical instability, another factor that could boost oil if a major producer is unable to make exports, Hall said.
Recommended for you

Southeast Asia market for drilling rigs lukewarm despite lofty oil prices