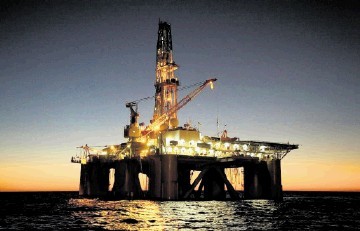 Halcon Resources said it will be making reductions to its 2015 drilling programme.
The firm's drilling and completions budget for 2015 is £375-453million, $20million of which will be spent on leasehold, infrastructure, seismic and other in 2015.
Capital will be directed towards the Fort Berthold area of the Williston Basin and El Halcón in East Texas.
Halcón is planning to operate two rigs in the Fort Berthold area and one rig in El Halcón where it expect to produce an average of 40,000 – 45,000 barrels of oil equivalent per day.
Floyd Wilson, chairman and chief executive, said:  "Our plan is to deploy capital to assets where results indicate EURs and initial production rates higher than our published type curves.
"We are comfortable with our current liquidity position and we expect our strong hedge portfolio to continue generating income well into 2016.
"Although we are significantly hedged, the continued weakness in crude oil prices, combined with elevated service costs, calls for conservative planning.
"We expect to see these costs come down dramatically during 2015."
A spokesman said the company was  "significantly hedged" throughout 2015 and into 2016.
He said: "Based on the midpoint of the aforementioned 2015 production guidance range, the Company is approximately 88% hedged on its estimated oil volumes at a weighted average price of $87.29/Bbl and approximately 86% hedged on its estimated natural gas volumes at a weighted average price of $4.00/MMBtu."