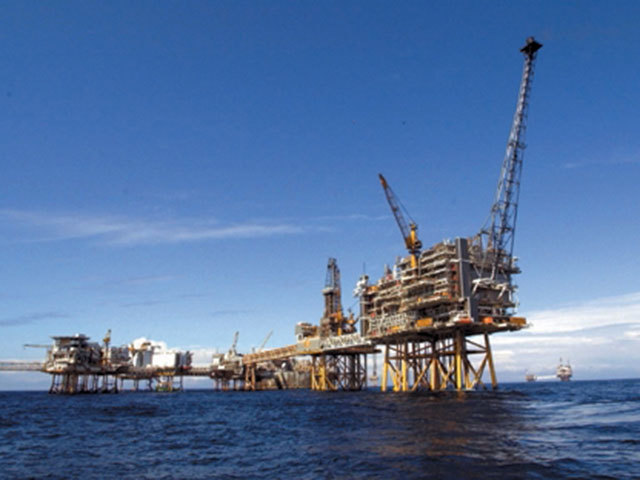 Norway is considering tapping reserve funds to shield western Europe's biggest oil producer from the worst slump in crude prices in more than half a decade.
Prime Minister Erna Solberg said the government is now "on alert" to respond to the rout. "If the economic situation requires it, we can react quickly," she said yesterday at a conference in Oslo organized by Norway's confederation of industry.
A 56% plunge in the price of Brent crude since a June high has undermined Norway's currency and beaten back its stock market.
The krone has lost 20% against the dollar over the period. Norway's benchmark equity index is down 9 percent.
Oil producers including the country's biggest, Statoil ASA (STL), and service companies have already cut thousands of jobs to adjust and unions are calling for government measures to protect the industry.
"The decline has been stronger and gone faster than we had expected," Eldar Saetre, chief executive officer of state-backed Statoil, said yesterday in an interview.
"The development we're seeing is a reminder that we're in a cyclical industry, and that we need to have a cost level in this industry that can sustain these types of cycles and let us be competitive over time."
Scandinavia's richest economy is now facing the flipside of an oil reliance that has supported an economic boom over the past decade.
Though successive governments have sought to avoid overheating by channeling oil income into the country's $840 billion sovereign wealth fund, Norway's plight now shows those efforts weren't enough to wean it off oil.
The krone slid 0.6% to 9.046 per euro as of 11:36 a.m. in Oslo.
"Right now, there's somewhat of a state of emergency in the oil industry — some would call it a panic," Walter Qvam, CEO of Kongsberg Gruppen ASA (KOG), a Norwegian defense and oil services company, said in an interview.
"Norway needs this reminder, and it's very good that we're getting it now. We're going to stay an oil nation, but we now need to create the next version of Norway, because the version we've been living in for the past 35 years is on the wane."
Solberg said her government is working on models that will help the $510 billion economy speed up its shift away from fossil fuels and over to other industries.
"The long-term adjustments that come from this will be good for Norway," Solberg said. Oil and gas today account for more than one-fifth of gross domestic product.
The government has already pledged to spend a record amount of the nation's oil wealth — or about 6.4% of GDP — on expenditure this year to support the economy.
Oeyvind Eriksen, CEO at Aker ASA (AKER) — billionaire Kjell Inge Roekke's holding company — said the oil price slump could create "opportunities" for its holdings, which include Aker Solutions (AKSO) and Det Norske Oljeselskap ASA. (DETNOR)
"Aker has resources and is willing to invest in our companies, provided that it creates shareholder value for us and our fellow shareholders," he said in an interview.
"That goes for Det Norske and in principle for all the other companies in our portfolio."
Norway's non-oil businesses are already seeing renewed investor interest.
Yara International ASA (YAR), one of the world's largest makers of fertilizers, is up 24 percent over the past six months and aluminum producer Norsk Hydro ASA (NHY) has surged 21 percent.
"Lower energy prices are positive for Yara," Torgeir Kvidal, acting CEO of Yara, said in an interview. "We export most of our production," so the company "benefits from a stronger dollar."
Jon Fredrik Baksaas, CEO at Telenor ASA (TEL), the largest Nordic phone company, also said it might not be a "bad thing" for Norway to recalibrate its economy.
"A lot of the competence built around the oil industry can clearly be shifted toward other areas," he said in an interview. "That's going to happen. We've succeeded at such shifts earlier."