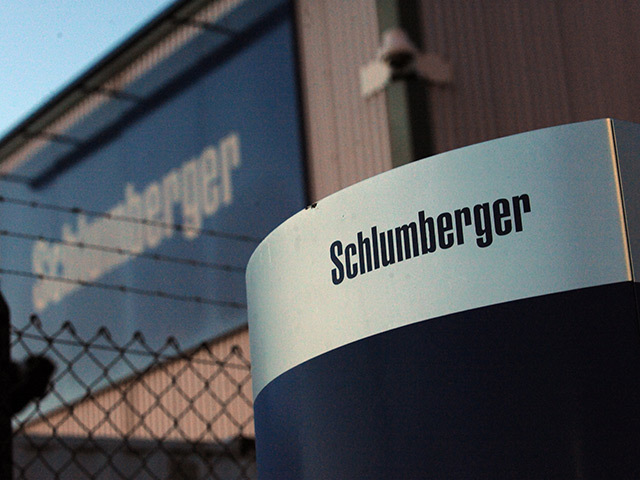 Schlumberger Ltd. (SLB), the world's biggest oilfield-services company, took a $1.77 billion charge in the fourth quarter as it prepares for an "uncertain environment" after the collapse in oil prices.
Net income dropped to $302 million, or 23 cents a share, from $1.66 billion, or $1.26, a year earlier, Houston- and Paris-based Schlumberger said in a statement.
The company will cut about 9,000 jobs, 7.1% of its workforce, as it anticipates lower spending by customers in 2015.
It is understood the oil company said it expected to cut more than 100 jobs in the North-East and offshore.
A Schlumberger spokeswoman said: "The dramatic fall in oil price over the past quarter has led our customers to decrease exploration and production activity worldwide.
"As a result, Schlumberger is reducing headcount in line with lower activity levels and this is unfortunately impacting our North Sea operations and people."
Earlier this week BP said it would be cutting 300 jobs – 200 office-based and 100 contractor roles – from its North Sea operations.
Energy companies, coping with a 42% decline in oil prices during the last three months of 2014, are expected to cut spending in the US by as much as 35% this year, according to Cowen & Co. The number of onshore US rigs could fall by as much as 750 this year, Wells Fargo & Co. said in a note yesterday.
"Clearly we're seeing a drop-off in activity," Stephen Gengaro, an analyst at Sterne Agee & Leach Inc. in New York, said in a phone interview before the release.
"The first and second quarter is where you start to see the deterioration in the year-over-year comparisons."
Schlumberger said the one-time costs for the quarter were the result of the job cuts, the devaluation of Venezuela's currency, a lower value for production assets it owns in Texas and a determination that some of its seismic vessels were worth less than previously estimated.
Shares in oilfield-services companies, which help customers find and produce oil and natural gas, were the first to fall as crude prices declined.
Service companies in the Standard & Poor's Index dropped 20 percent in the quarter, more than the 18 percent decline for producers.
Exploration and production spending globally is expected to drop 17 percent to $571 billion, Jim Crandell, an analyst at Cowen, wrote in a January 7 research note.
Schlumberger has the smallest exposure to North America compared with peers, generating a dollar of sales in the region for every $3 globally.
With oil prices failing to stabilize, some producers are waiting to announce plans for 2015, making first-quarter earnings estimates for Schlumberger "still a bit of a guess," said Gengaro, who rates the company a buy and doesn't own the shares.
Less than half of the 150 oil and gas companies it monitors have reported spending plans for the year, Norman MacDonald, a portfolio manager for Invesco Ltd., said in an interview.
MacDonald, who manages the $990 million Invesco Energy Fund, said he's never seen this many companies wait so long to announce their budgets.
Excluding one-time items, Schlumberger earned $1.50 a share in the fourth quarter, beating the average of 34 analysts' estimates compiled by Bloomberg. Sales of $12.6 billion fell short of estimates.
Schlumberger, which has 34 buy and 10 hold recommendations from analysts, gained 0.8 percent to $77.25 at 4:50 p.m. in New York. The company increased its quarterly dividend 25%.
Recommended for you

Labour joins calls for North Sea 'windfall tax'