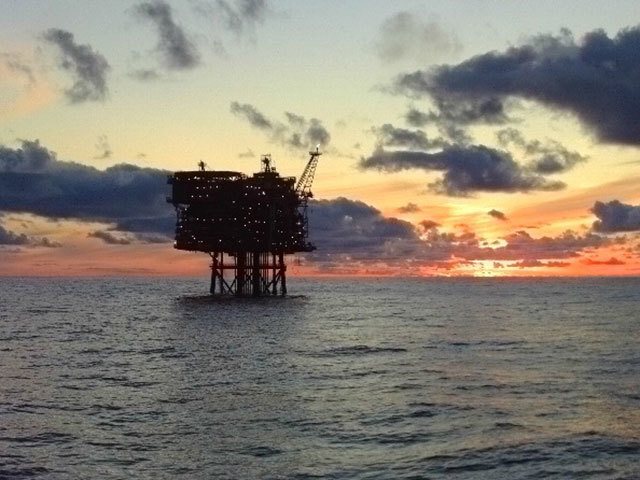 Sir Ian Wood insists the North Sea industry is not facing a doomsday scenario and can recover with the help of a big tax cut in the March Budget.
The north-east oil and gas doyen said there was little point in swifter action from the Treasury as it would have no impact at current oil prices of about $50 a barrel.
But a clear commitment by the chancellor to a "measured" reduction of at least 10% to the supplementary tax on profits in the Budget and more cuts to follow would encourage operators to keep project teams together and not give up on the North Sea, he said.
It would give them enough confidence to plan for the future, when oil prices rise again, he added.
Sir Ian stuck by his previous assertion that talk of the North Sea industry's imminent collapse is "way over the top".
But he said it was vital to prevent irreversible damage, and warned it may be too late to stop a few field shutdowns and further job losses.
Some decommissioning may also be brought forward but there is still plenty of life left in the North Sea, he said.
Sir Ian admitted the industry would be facing "a whole new ballpark" if oil prices plunged any lower – the doomsday scenario – but added: "I don't think that is going to happen."
The UK Government recently cut the supplementary charge from 32% to 30% in a partial reversal of shock tax raid on the North Sea in 2011.
Chancellor George Osborne has dropped hints there could be additional measures to support the industry in his Budget.
But pressure is growing on him to rush in further cuts amid the deepening gloom surrounding the industry and almost daily news of North Sea redundancies, including reports yesterday of 100 jobs going at energy service giant Schlumberger in a global purge affecting 9,000 roles.
Malcolm Webb, chief executive of trade body Oil and Gas UK, has called for the supplementary charge to be scrapped.
Sir Ian, the former chairman and chief executive of Aberdeen energy service giant Wood Group, said: "There is actually little point in a huge fiscal reduction at $45-$50 oil because very few operators are paying tax just now (due to them not making profits), so it would not have much impact.
"But the big danger is that we could lose the commitment of operators who were already having a hard time at $100 oil and are now having a really tough time of it now at $50.
"It (a tax cut) is really going to say to them that the government is working hard towards a fiscal regime which recognises the maturity of the basin.
"It will make them more careful about field shut-ins over the next six to nine months and, hopefully, their project teams will stay together."
Sir Ian said recent moves to introduce field allowances to encourage investment were "meaningful".
But he urged Mr Osborne to consider removing another burden on the industry – high petroleum revenue tax – in light of the downturn.
The onus is now on the government to "make operators sit up and take notice" at a time when many of them are still mulling over their own budgets, he said.
Wood Group's former supremo said oil prices would most likely recover to levels which will "make a big difference" within about 18 months.
The priority now is to make sure operators remain committed to the North Sea until then, he said, adding that his own Wood Report – in which he set out his ideas for maximising oil and gas recovery – would help to get the offshore industry through its current woes.
He also said efforts by the governments in Edinburgh and London would help, including the energy jobs taskforce announced by First Minister Nicola Sturgeon on Wednesday and Energy Secretary Ed Davey's call for the new regulator, the Oil and Gas Authority, to set up an "urgent" commission to address the crisis.
Sir Ian's contribution to the debate was welcomed by Aberdeen Donside SNP MSP Mark McDonald.
"Sir Ian Wood's backing of tax changes for the North Sea is a welcome development, and adds to the growing case for change," Mr McDonald said.
He added: "The UK Government must now heed this call from the UK's leading expert on the North Sea and implement these changes as a matter of urgency."
First Minister Nicola Sturgeon has written to David Cameron calling for an investment allowance to support expensive to develop fields, a reversal in the supplementary charge introduced in 2011, and an exploration tax credit.
Recommended for you

Production underway for Shell at delayed North Sea gas project