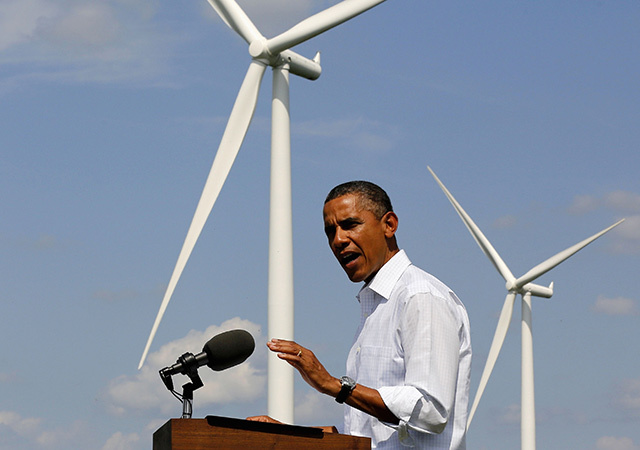 Senate Democrats said Tuesday they'll push amendments to legislation approving the Keystone XL pipeline requiring that it's built with domestically produced steel and that the oil it carries is used in the US.
"The project now would simply pump American oil across the American heartland — not to be used here — but to be shipped overseas," Senator Charles Schumer of New York, the Senate's third-ranking Democrat, said at a news conference.
With polls showing a majority of voters supporting Keystone, Democrats have sought to undermine its purported benefits to the US.
They argue that the oil from Alberta is destined for overseas markets — an assertion disputed by pipeline builder TransCanada Corp. (TRP)
Republicans have made circumventing President Barack Obama's review of the Keystone project, by forcing its approval, their first major legislative effort since taking control of both the House and Senate.
Senate Majority Leader Mitch McConnell, a Kentucky Republican, said the Senate will begin voting on amendments Tuesday afternoon.
The underlying Republican-backed bill would let TransCanada build the $8 billion pipeline.
The Calgary-based pipeline company has purchased some of the steel that would be used to construct the project. Senator Al Franken, a Minnesota Democrat, says half of the materials would come from outside the US.
Mark Cooper, a TransCanada spokesman, said about 52% of the steel that's already purchased comes from a US plant.
The remaining needed materials will be "pursued in the U.S.," Cooper said.
The State Department is reviewing the project because it crosses an international border.
Supporters don't have enough votes to override an expected veto from Obama, who objects to Congress trying to circumvent his administration's review.
Supporters say the project will create jobs and improve US energy security. Critics say it's a risk to the climate and a threat to farmland and water resources in the states the pipeline would cross.
For more oil and gas news form the Americas click here.
Recommended for you

Oil outages in Gulf of Mexico are straining an already tight market