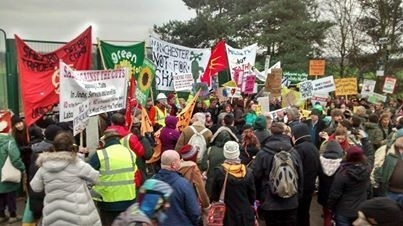 Proposals for "fracking" for shale gas at two sites in Lancashire should be refused, planning officers have recommended.
Lancashire County Council has published reports with recommendations on planning applications from shale company Cuadrilla to develop two new sites to explore for shale gas by drilling, fracking and testing the flow of gas.
The council's development control committee is due to make decisions next week on the planning applications for the two sites, at Preston New Road, near Little Plumpton, and Roseacre Wood, near Roseacre, both between Blackpool and Preston.
The report recommended that the application for the site at Preston New Road should be turned down because of concerns over noise impacts which would "unnecessarily and unacceptably" affect neighbouring properties with noise pollution.
At the Roseacre Wood site, the report said there would be an increase in traffic, particularly heavy goods vehicles, which would result in "an unacceptable impact" on rural roads and reduce road safety.
If the council's development control committee take the advice of their planning officers and turn down the applications, it will be seen as a major blow to efforts to get the UK's shale gas and oil industry off the ground.
The Government is pushing for the development of a shale gas industry in the UK, claiming it would create jobs and growth, reduce energy prices and cut the country's reliance on gas imports.
However, opponents have raised fears that the process causes earthquakes, can pollute water supplies, and could lead to inappropriate development in the countryside and damage house prices.
Hydraulic fracturing – or fracking – involves pumping water, chemicals and sand at high pressure underground to fracture shale rock and release the gas trapped in it.
Hundreds of protesters attended a six-day Reclaim The Power camp last August near the proposed Little Plumpton site to campaign against shale gas extraction in the region by fracking.
Local authorities in West Sussex have also turned down applications from shale companies to explore for oil and gas in their areas.
A spokeswoman for Oil and Gas UK said: "It is disappointing that officials at Lancashire County Council have come to this recommendation. We need to review the detail of their advice before commenting further, but on first instance it appears that these are local planning matters specific to these sites rather than any issues that would have an obvious impact on other shale gas applications."
Environmental campaigners Greenpeace hailed the recommendation to turn down the applications.
Greenpeace energy campaigner Simon Clydesdale said: "Many thousands of people in Lancashire are seriously worried about the potential risks of fracking – traffic, noise, water contamination, air pollution, the value of their homes, to name just a few.
"The concerns about noise and traffic brought up by the planners are a reminder that fracking could be a lot of pain for very little or no gain for communities in Lancashire.
"The council now faces a clear choice: They can listen to the planners, and the Lancashire residents that elected them – almost two-thirds of whom want a moratorium on fracking – or they can kowtow to the corporate and political interests keen to force through fracking at almost any cost.
"The whole country is looking to Lancashire to protect its communities from the unnecessary risks that fracking plays with our futures."
Lee Petts, spokesman for the North West Energy Task Force, a coalition of more than 500 businesses and academics, said: "Natural gas from North West shale could be a massive opportunity for growth, investment, jobs and revenues in our region.
"Today's announcements are obviously disappointing, but we await the decision of the development control committee next week, and call on councillors to grasp this opportunity to create the jobs and investment that Lancashire badly needs."
For more oil and gas stories form Europe click here.
Recommended for you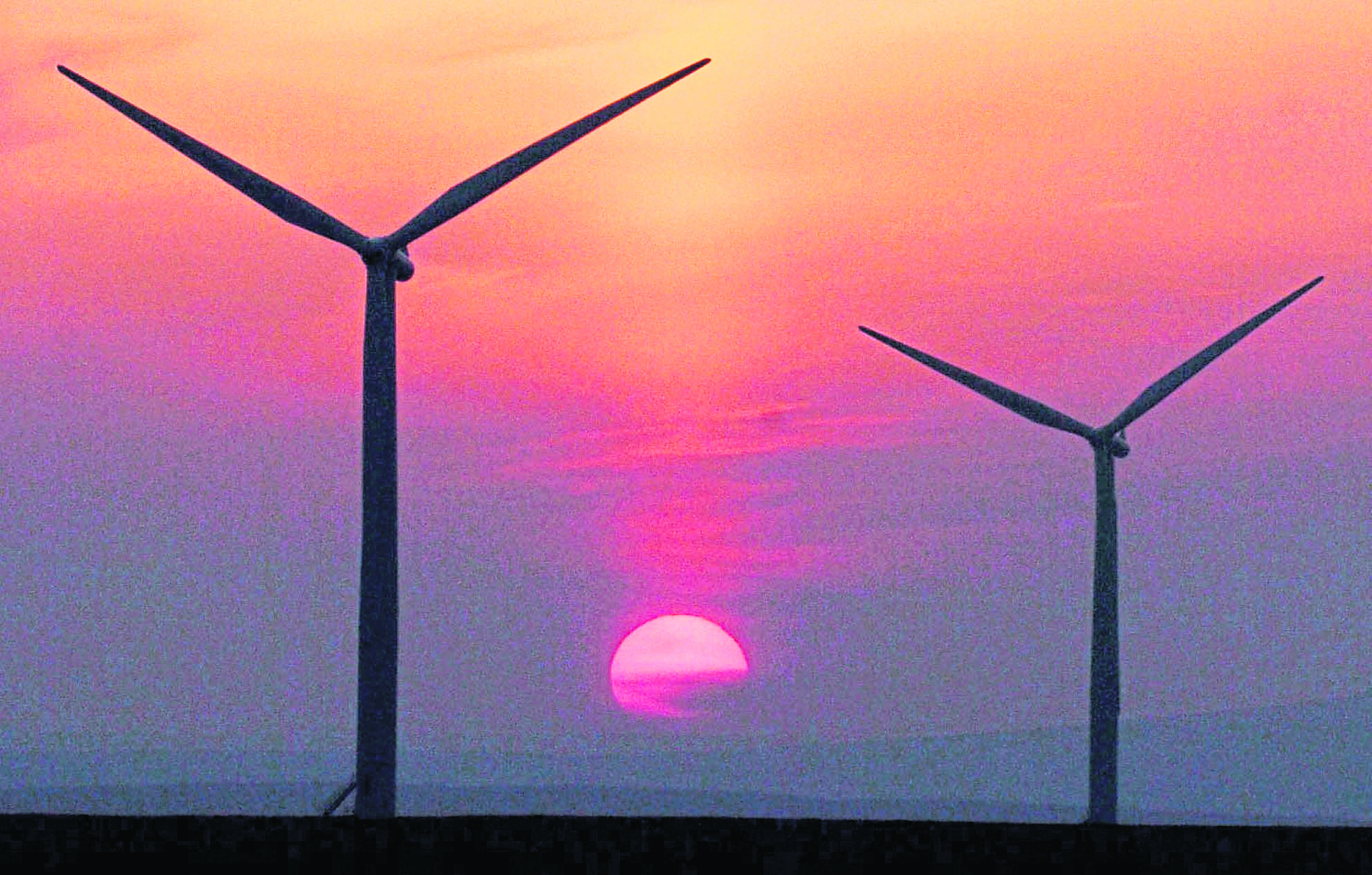 Objectors win fight to halt north-east wind and solar development