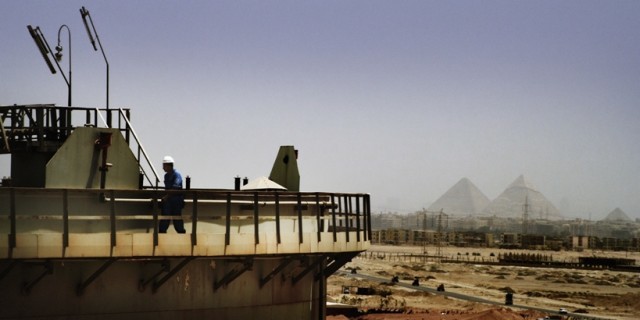 Italian company Eni has made a new oil and gas discovery in Egypt.
The company said the exploration well, located in the Melehia licence, was drilled to a depth of 4,175metres.
It met a 20metre net mineralized accumulation of light oil in the Lower Cretaceous age of the Alam El Bueib formation.
The well also encountered a significant mineralized accumulation of gas and condensates in the Upper Jurassic age in the Safa formation.
The well began production with an initial flow of 2,100 barrels of oil per day.
Eni said the discovery will be rapidly followed by the drilling of other delineation and development wells which should result in an estimated production of about 80,000 barrels a day by the end of 2015.
Eni, through its subsidiary International Egyptian Oil Company (IEOC), holds a 76 % stake in Melehia's licence.
Lukoil is the other partner with a 24% stake. The operator is Agiba, which is equally held by IEOC and the Egyptian General Petroleum Corporation (EGP ).
The company has been present in Egypt since 1954, where it operates through IEOC and is the market leader with an equity production of approximately 210,000 barrels of oil equivalent per day.
Earlier this month the company Eni signed contracts for two exploration blocks off the coast of Egypt.
The blocks cover areas of 5,105 and 4,565 sq km will be operated by Eni's subsidiary IEOC.
For more oil and gas stories click here.
Recommended for you

Petrojet, Taqa sign deals on Equatorial Guinea work