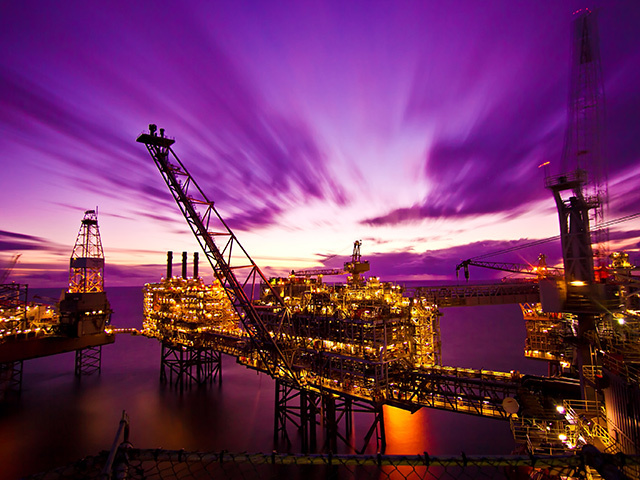 BG Group has become the latest firm to cut its contractor rates in the wake of the fall off in oil prices.
A staff meeting was held Friday in Aberdeen where people were informed of the priorities for the year, the need to improve efficiency and the decision to reduce contractor rates by an average of 10%.
BG employs 230 contractors in Aberdeen.
The company joins a number of firms, including BP, Premier Oil, Wood Group PSN and Apache, that have also announced contractor rates cuts within the last few months.
Last year, oil service firms Petrofac, Wood Group and Amec first moved to reduced contractor rates by 10% to help keep business competitive and reduce spiralling costs.
It was the first move for Ernst den Hartigh, who has taken over the role as managing director of Europe E&P from Andy Samuel.
Mr Hartigh took over the role on 1 Jan following Mr Samuel's departure to the Oil and Gas Authority (OGA).
Ernst den Hartigh said: "This decision was not taken lightly but in the current economic climate is an important step in lowering our cost base and remaining competitive in the future.
"Cost reduction is important but there is much more we will be doing. We must seize the opportunity to do things differently".
Prior to taking over the new role, Mr Hartigh was chief operating officer for BG in the region based in Aberdeen.
Following Mr Hartigh's promotion, Steve Cox was appointed as vice president, UK operations with effect from January.
BG Group has interests across the UK and Norway.
It operates the Armada, Everest and Lomond platforms; has major non-operated interests in the Buzzard, J Area, and Elgin Franklin fields.
Net production in the UK was around 106,000 barrels of oil equivalent per day in 2014, up 6% on 2013 and around 7% of total UK domestic production.
The firm employs 700 people in the UK and Norway. Of these, 550 are based in Aberdeen and on three offshore platforms.
The company said it continues to progress its £2.4billion high-pressure, high-temperature field, Jackdaw, and it is "reviewing more economic and lower risk development solutions", involving a tie-back of the field to third-party infrastructure.
BG said it would make a final investment decision in 2017 on whether or not to go ahead with the project.
For more oil and gas news click here.