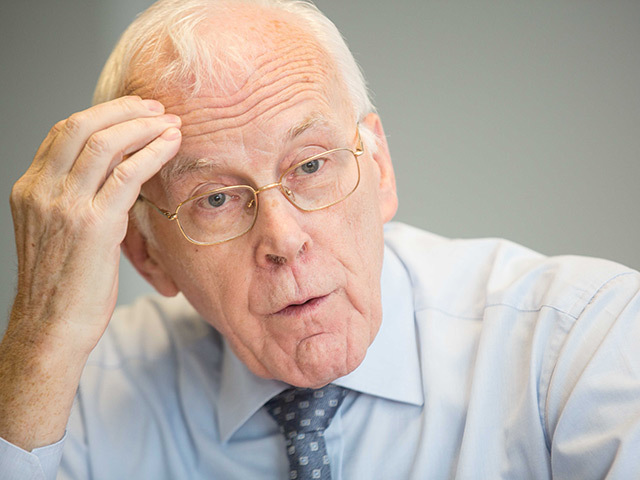 Vital North Sea oil and gas reforms remained on track last night after a bid to scupper the plans failed in Westminster.
The "cornerstone" of Sir Ian Wood's recommendations for the future of the sector is now poised to become law within weeks after a wrecking amendment by a group of MPs fell in the Commons.
Members of the environmental audit committee tried to remove a section of the Infrastructure Bill which for the first time would enshrine in law "the objective of maximising the economic recovery of UK petroleum".
Trade body Oil and Gas UK warned over the weekend that, if successful, the amendment would plunge the entire future of the North Sea sector and thousands of jobs into "peril".
But there was no vote on it last night because of a series of other amendments and parliamentary time constraints, meaning the crucial section will remain in the legislation, which now goes to the Lords to be rubber-stamped.
Tom Greatrex, Labour's shadow energy minister, said during the debate that his party could not support the amendment because of its impact on North Sea jobs and the workings of the new Aberdeen-based Oil and Gas Authority.
Speaking afterwards, he said: "I've argued consistently over the last few weeks that the importance of ensuring the Oil and gas Authority is properly established has now become urgent given the current events in the North Sea.
"I'm delighted that has been protected within the Infrastructure Bill, and the danger of it being mixed into debates about fracking has been avoided, and the attempts by the Green Party and some Liberal Democrats to seek to prevent maximising economic recovery – the cornerstone of the Wood Review – have now receded.
"It is now important that the new authority, with its range of powers and duties, is up and running as soon as possible to help to protect and sustain jobs in the North Sea at a very concerning time."
Meanwhile, the coalition government did accept a Labour amendment that will prevent fracking for shale gas unless a strict series of conditions are met.
Mr Greatrex branded it a "huge U-turn" by the government, which had been facing a rebellion on the issue.
An SNP-backed amendment which would have introduced a moratorium on fracking for shale gas was defeated.
Mary Church, Friends of the Earth Scotland head of campaigns, said last night: "Since there won't be a moratorium at UK level any time soon, we urge the Scottish Government to act now using existing powers to stop this unnecessary and unwelcome industry."
For more oil and gas stories from Europe click here.
Recommended for you

Exc: North Sea drillers warn of rig exodus amid 'minimal opportunity'