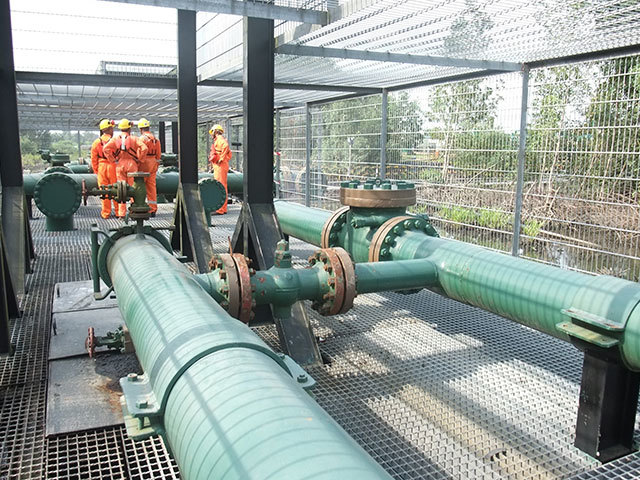 Economic growth in Nigeria, Africa's biggest crude producer, is projected to slow to 5.5% this year after oil prices plunged, the statistics office said.
Gross domestic product growth is set to decelerate from an estimated 6.2% last year, the National Bureau of Statistics said in a report on its website.
The economy is forecast to expand 5.8% in 2016 and 5.8% in 2017.
"The decline in crude oil prices is a downside to the economy in both the short and medium term," the agency said. "
The crude oil price shocks, the resulting declining government expenditure and its multiplier effects are likely to impact businesses."
Oil prices have plunged more than 50% since June, curbing export revenue in Africa's biggest economy, forcing the government to cut back on spending and prompting the central bank to devalue the naira as foreign-currency reserves slumped.
The weaker currency will probably boost inflation to an average 8.8% in 2015 from 8.1% in 2014, the agency said.
It's set to reach an average of 8.1% in 2016 and 7.5% in 2017.
The naira has slumped 13% against the dollar on the interbank market in the past three months, the most among 24 African countries tracked. It was little changed at 189.43 per dollar as of 8:08 a.m. in Lagos.
Nigerian Finance Minister Ngozi Okonjo-Iweala last month proposed cutting this year's budget by 8% and reduced its benchmark oil price to $65 a barrel from last year's $77.50 a barrel in the face of tumbling crude prices.
Lawmakers are considering the proposals ahead of presidential elections on February 14.
For more oil and gas news click here.
Recommended for you

Market Wrap: Recession concerns push oil lower and whipsaw stocks