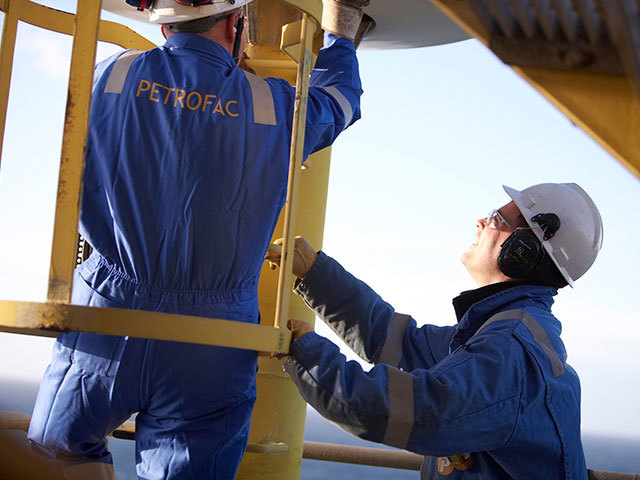 Contractor Petrofac could be making a number of job losses after Marathon Oil said it would be reviewing how it maintained and operated its Brae field in the North Sea.
The companies are currently in discussion following an announcement by the US firm last month that it would be implementing new maintenance strategies to address its "late life operations".
In a letter to staff, Petrofac said it had been advised by Marathon that they anticipated a "significant reduction" in discretionary and project type activities on an annual basis.
Roselle Gaite, administration manager, said: "We have also been informed that a review of the offshore organisation has been completed by Marathon and it is proposed that some core positions will no longer be required, with other positions potentially moving to an equal time rota, working on 3/3.
"This proposal if implemented would result in further reduction in resource requirement and reduced helicopter costs."
Petrofac has since announced a 45-day consultation period which began last month with affected employees.
The company, which currently has a headcount of 36, said the potential job losses would reduce that by 13.
It is understood this would affect seven staff positions as well as six contractors.
A spokesman for Petrofac confirmed they were supporting their customer's proposals and were committed to working closely with both staff and unions.
Last week Archer said it was looking to reduce its headcount from its North Sea operations.
The move was expected to affect offshore employees on the Shell Brent Alpha, Bravo and Delta platforms as well as staff known as the "roving crew".
The company said the selection process for redundancies would be based on a "last-in-first-out" basis.
A letter from Angela Halliday, the firm's UK human resources manager, to staff, said: "The company has considered the different ways of selection which might have the least amount of disruption on the workforce.
"Ultimately, the last-in-first-out (option) was determined to be the preferable selection criterion.
"Since the 50 potentially affected employees would have less than two years' service at the point of termination, they would not be entitled to any statutory redundancy payment.
"The company does not propose extending any enhanced redundancy payment."
Marathon has had a significant North Sea presence for two decades.
It operates the South, Central, North and West Brae fields, as well as holding stakes in the East Brae and Braemar fields.
It also operates the Brae-Forties pipeline, and has stakes in the Foinaven field west of Shetland and the Sage pipeline to the huge St Fergus gas terminal.
For more oil and gas news click here.
Recommended for you

45 jobs lost as Seagreen contractor NRS enters administration