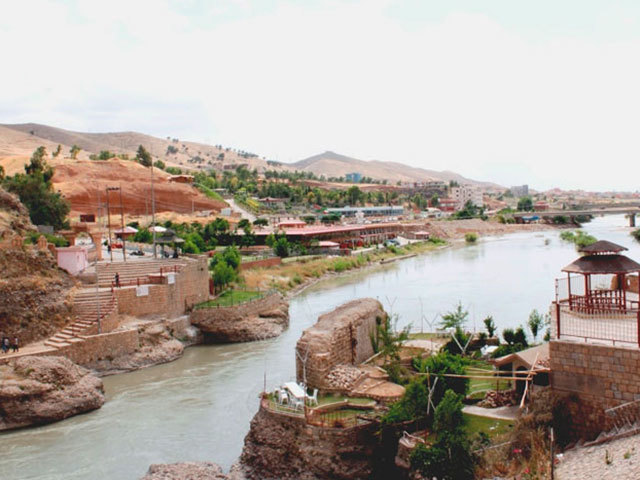 Foreign oil producers in Iraqi Kurdistan are resorting to selling crude at about $30 a barrel in the domestic market as the government hangs on to companies' export earnings amid weaker world prices and a costly battle with Islamic State.
"The government's announcement was that there would be payments coming," said Bijan Mossavar-Rahmani, executive chairman of Norwegian producer DNO ASA, said in an interview in Oslo. "That payment I think got disrupted because of lower prices and the resolution of the budget issues."
That's forcing DNO to increase sales to the local market.
"The companies cannot go on forever investing," Mossavar-Rahmani said. "Local sales are an opportunity for us to get oxygen as we wait for those larger issues to come together."
DNO, Genel Plc and Gulf Keystone Petroleum Ltd. received an initial $75 million from the Kurdistan Regional Government for their exports last year that was to be followed by a second payment.
However, prices that have slumped by half in the past six months are squeezing income for the government at the same time as it's battling Islamic extremists in northern Iraq.
"The biggest setback has been the crash of oil prices internationally because it limits the amount of revenue that can be shared," the chairman said. "Had it not been for the oil crash, I think the situation would have been quite different. This squeezes everybody, governments and the companies."
Producers built up production and fed rising exports from Kurdistan through a pipeline to Turkey through 2014 as the local government started shipping crude to international markets in defiance of Iraq's central authorities. While Baghdad and the KRG struck a deal on exports in December, it's still unclear when producers in Kurdistan will be paid, according to DNO.
"I don't try to predict what they can do and when they can do it," Mossavar-Rahmani said in the interview.
DNO, after a $253 million loss in the fourth quarter on charges linked to lower oil prices, says it plans to boost local Iraqi sales in the first quarter. Still, export volumes will keep rising, Mossavar-Rahmani said, declining to estimate what share from the Tawke field in Kurdistan will be sold locally.
The company, and its partner Genel, currently export 100,000 barrels a day from Tawke and are set to reach their target of increasing capacity at the field to 200,000 barrels early this year, according to Oslo-based DNO.
Producers need revenues to invest in fields such as Tawke to increase, let alone maintain, output, Mossavar-Rahmani said. "Every field has a natural decline in production," he said. "Unless you keep investing, that's what's going to happen."
The Kurdish government and producers will split revenue from local sales evenly, a higher share for companies than their contracts would indicate, Mossavar-Rahmani said. The price for local sales of Tawke crude of a little more than $30 a barrel compares with about $55 a barrel for benchmark Brent crude.
For more oil and gas news click here.
Recommended for you

Oil and gas under the spotlight