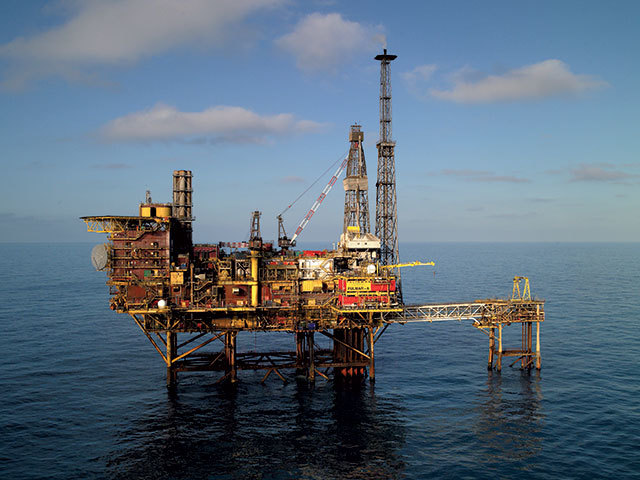 A Spanish takeover of Talisman Energy and its 50% stake in a struggling UK joint venture is "on track" to complete during the first half of 2015.
Talisman insisted yesterday the £5.3billion deal struck with Spain's Repsol in December was unaffected by hefty losses in the North Sea as oil prices nose-dived last year.
The Canadian company said its UK partnership with China's Sinopec suffered net losses of £622million in the fourth quarter of 2014 and £692million over the whole of last year as a result of lower oil prices and higher decommissioning and development cost estimates.
Its final quarter figure included after-tax write-downs totalling £416million for Talisman's share alone and resulted in a £122million funding charge in the Calgary-based company's 2014 results.
Repsol is poised to become Sinopec's partner in a business that has stakes in 46 North Sea fields and operates 11 offshore installations and an oil terminal at Flotta, Orkney.
The Aberdeen-based joint-venture, Talisman-Sinopec Energy UK, is one of the North Sea's largest operators, employing about 3,000 people – 1,000 full-time staff and 2,000 core contractors – until just recently.
It announced last month that it was axing 300 jobs in response to the industry downturn.
The cuts affect 100 employees and 200 contractors.
Talisman-Sinopec has also recently cancelled a rig contract, with contractor Archer, which was said to be an "integral part" of the joint-venture's £1.6billion Montrose area redevelopment project.
Announcing final quarter and full-year results yesterday, Talisman said its takeover by Madrid-based Repsol takeover would deliver "significant and immediate value return to shareholders and create a bigger, more diversified global energy company".
It added: "Talisman's assets and people will have an important place in the combined enterprise, as we will roughly double Repsol's upstream business.
"Repsol is dedicated to maintaining a strong commitment to Canada and the local and regional economies in which Talisman operates globally.
"The transaction remains on track to close during the second quarter of this year."
Talisman said its share of UK production averaged 17,000 barrels of oil equivalent per day during the final three months of 2014, which was up by 42% from the previous quarter and 21% year-on-year.
"The increase was largely due to the return of production following planned turnarounds in the third quarter," it added.
Net losses across the group widened to just over £1billion in the fourth quarter, from about £663million a year earlier, after it wrote down the value of its Eagle Ford assets in Texas by £403million, booked hefty impairment charges in both the UK and Columbia and wrote off an investment in the Kurdistan region of Iraq.
Revenue slumped 95% to $44 million in the quarter, mainly due to losses totalling £654million from Talisman's joint ventures.
Talisman reported full-year pre-tax losses of £512million, against losses of £868million in 2013, while revenue slumped by 16% to £2.47billion.
For more oil and gas news click here.
Recommended for you

UK North Sea oil needs investment to stem decline, Shell says