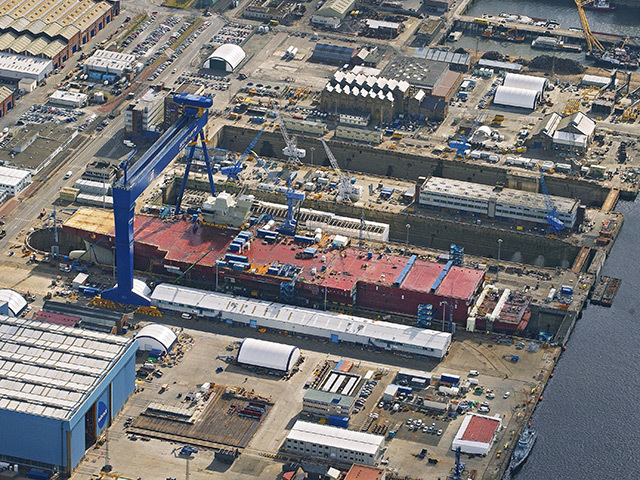 Babcock International's David Goodfellow is leading the defence giant's move into North Sea oil and gas at what could be considered an interesting time for the sector.
At Rosyth Dockyard, Babcock International is almost three-quarters of the way through building 74 subsea structures that will extend the life of BP's Schiehallion and Loyal fields West of Shetland.
The £30million contract on BP's "Quad204" project was one of the largest of its kind, and it is a deliberate move by Babcocks into diversifying its order books.
"The new saying in the yard is 'yellow is the new grey'," says Mr Goodfellow, Bacock's head of oil and gas. "Because when people talk about Rosyth they tend to talk about grey ships."
It is not the first move into subsea for the firm – but it is its biggest. It also works with Apache and Total and is bidding for work on Maersk's massive Culzean gas project in the Central North Sea.
It is not just manifolds and flowline termination assemblies that sit on the sea floor that is in his sights. Mr Goodfellow expects to start winning work building topsides in Rosyth's massive assembly halls as well.
"A 2.5-3 ton topside – that would be our next step out of subsea. That is our aspiration," he says.
If he's nervous about moving into an industry about the face a few difficult years due to low oil prices, he is not showing it.
"Will the oil price affect us? I have absolutely no doubt it will," he says.
"It is quite difficult to measure – but I think that is the same for everybody.
"But the big jobs that have been sanctioned will go ahead," he insists.
If you visit the sprawling industrial campus of Rosyth on the Firth of Forth, it is still very much about the grey ships – more particularly, the massive and controversial Queen Elizabeth warship programme.
The place is buzzing. The yard hosts a workforce of 4,500 of which 1,600 are subcontractors.
"About 4,000 come each day through the front gate," says Mr Goodfellow. Babcock's has also invested about £80million in recent years in cranes, facilities, equipment and dock gates.
"What it has done is enhanced the facility. There's not many companies out there in today's market with that investment," he says.
Mr Goodfellow himself was a construction director representing Bacocks on the board of the Aircraft Carrier Alliance, the unique and complex partnership between the Ministry of Defence, BAE Systems, Babcock and Thales behind the UK's £6billion aircraft carriers.
The project to deliver the two "Queen Elizabeth"-class carriers – the biggest ever built in the UK – has not been without its problems.
So far, there has been no reversal of a decision to mothball the second aircraft carrier – the HMS Prince of Wales – as soon as it is built. But this is an improvement after the coalition government propose scrapping one of the 65,000 ton ships when it came into power in 2010 as a means to cut the budget.
Currently the first, HMS Queen Elizabeth is being readied for sea trials at Rosyth, while the drydock awaits the second.
So the move into other sectors than the UK government has its attractions.
"One thing we always said is don't listen to news or the politicians," he says of the projects sometime stormy ride. "We have a contract to build two carriers, let's continue to do what we are contracted for. The rest will look after itself.
"And that is how it developed – two carriers are being built. We were adamant with people – let's stay on the straight line. It was difficult to do but that was the way forward.
" The seniors have to put that message out. Until somebody says we aren't doing something, that's the answer."
Mr Goodfellow was in Aberdeen last week for a networking lunch for the subsea supply chain hosted by NOF Energy.
"What made a difference is we are very strong in programme management, very strong in integration. We are extremely strong in partnering with the customer and supply chain," says Mr Goodfellow.
"Part of our presentation today was we are looking for partners. We want people to come work with us. We are not looking for short term moments.
"It's not just about low price. We sold that ethos to BP and I think that ethos was to their liking."
Q&A
Who helped you get where you are today?
I have taken a piece of all the amazing people that I've worked with.
But my father taught me how to get up and get to work. He instilled that in his five sons.
What do you still hope to achieve in business?
I want to see us grow and be seen as a business of choice. We are keen to be seen as we do it differently. That is the challenge, to be seen as a long term partner rather than a one-off contractor.
If you were in power in government, what would you change?
Lower my tax code!
With the oil industry, obviously they need to look at the tax regime.
There is also something lacking in government's support of cancer research and heart disease. In my view government has an obligation in that area.
What are you reading, listening or glued to on TV?
I like Ian Rankin. But I like to get to the moviea with my grandkids – they are a great excuse. The last movie I saw was Paddington Bear. I really enjoyed it.
If you were a character in a TV series or movie, who would you be?
I always wish I could sing like Frank Sinatra. I could never sing, but being somebody like that would have been up my street.
What do you drive and dream of driving?
I drive a Range Rover. I've always liked the Jaguar XK8. But my wife thinks I'm too old for it now. She's probably right.
What would your children or partner say about you?
Loving, caring, adorable. Maybe sometimes too demanding.
Which charity do you support and why?
We support Marie Curie and Kids in Need in Africa. Cancer is a big one for me and my wife because both our parents were affected.
For more oil and gas stories click here.
Recommended for you
X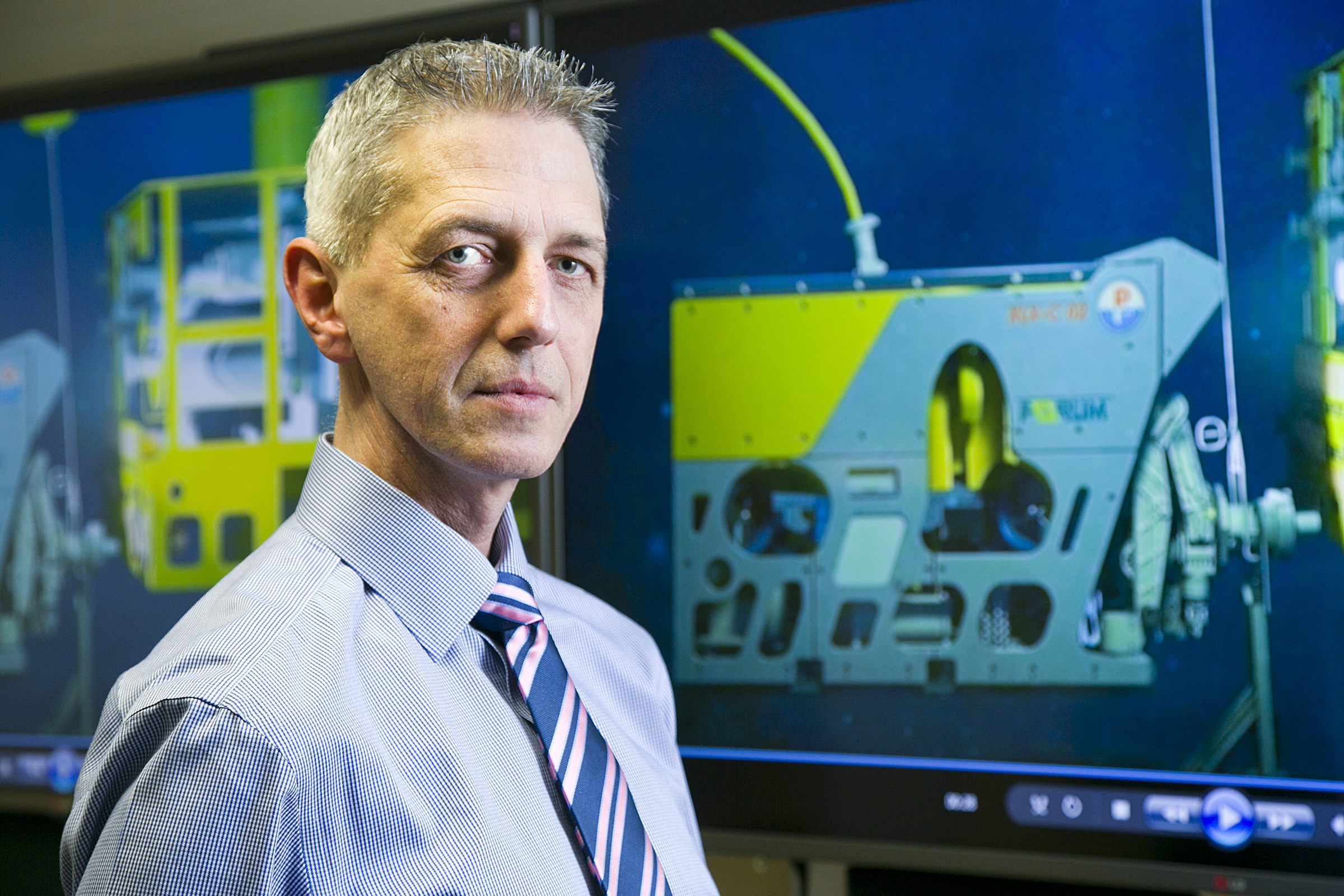 Subsea Expo 2015: Forum Energy Technologies unveils new subsea robotic system