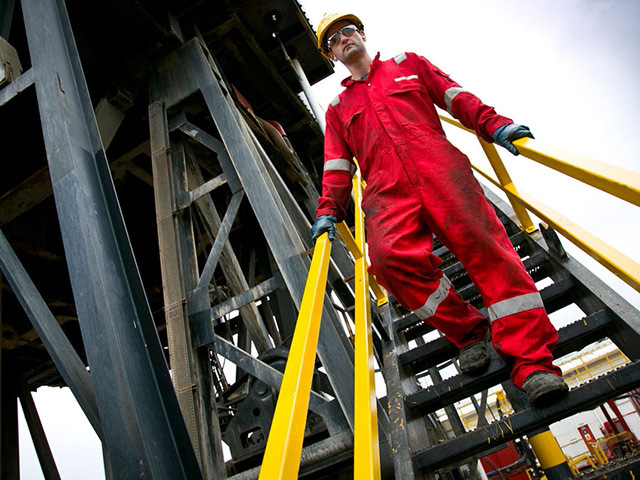 KCA Deutag has announced plans to cut up to 230 jobs in Aberdeen as it grapples with a slowdown in North Sea drilling.
Overall the drilling contractor said 500 jobs across its business spanning 20 countries were "at risk", while it would also cut staff wages by 5% across the board. The company employs 10,000 worldwide and 1,200 in its North Sea offshore business.
Revealing the plans to staff at its Altens base this afternoon, the firm said it would launch a consultation on its plan to cut 30 office jobs and 200 offshore roles after two of its North Sea clients "pause drilling operations".
Chief executive Norrie McKay said the decision to reduce staff salaries would "enable us to retain as many talented people in our business as possible".
Lynne Clow, senior vice president for HR said: "We told staff in Aberdeen about the impact a lot of the changes in oil price have had on our customer base and how this feeds through to us as a requirement to reduce costs."
The move to cut staff pay comes after top tier contractors such as Wood Group, Petrofac and Amec have all cut payment to contractors up to 15%, while operators such as BG Group taken si8milar measures.
KCA  said it has been negotiating with contractors at its rig design division, RDS, to cut pay there, but Ms Clow said the company's drilling division mainly employed permanent staff.
She said the plans to cut 500 jobs were still at proposal stage and that a "detailed" 45 day consultation would be launched later in the month.
"We are going to look at redeployment and how we can keep some of these people in the business," she added.
At the same time, KCA said it would be consolidating its two offices in Aberdeen to a new headquarters to the 40-acre City South development five miles south of Aberdeen.
Mr McKay said: "Our organisation here in Aberdeen plays a key role in managing our global operations and I am pleased to confirm that in 2016 we will be relocating our two offices in Altens to one site in Dandara's City South Office Park.
"To coincide with this, our warehouse will relocate to North Badentoy.
"These new premises will offer our staff an excellent working environment, whilst enabling us to rationalise our existing property portfolio in a cost effective way."
Ms Clow added that KCA had "negotiated a really good deal" with the developers of the new offices.
"We are committed to the city for the long term and we are trying to find a way to manage our cost base through this dip in the oil price," she said.
Recommended for you

Cerulean Winds signs exclusivity agreements for three INTOG floating wind sites