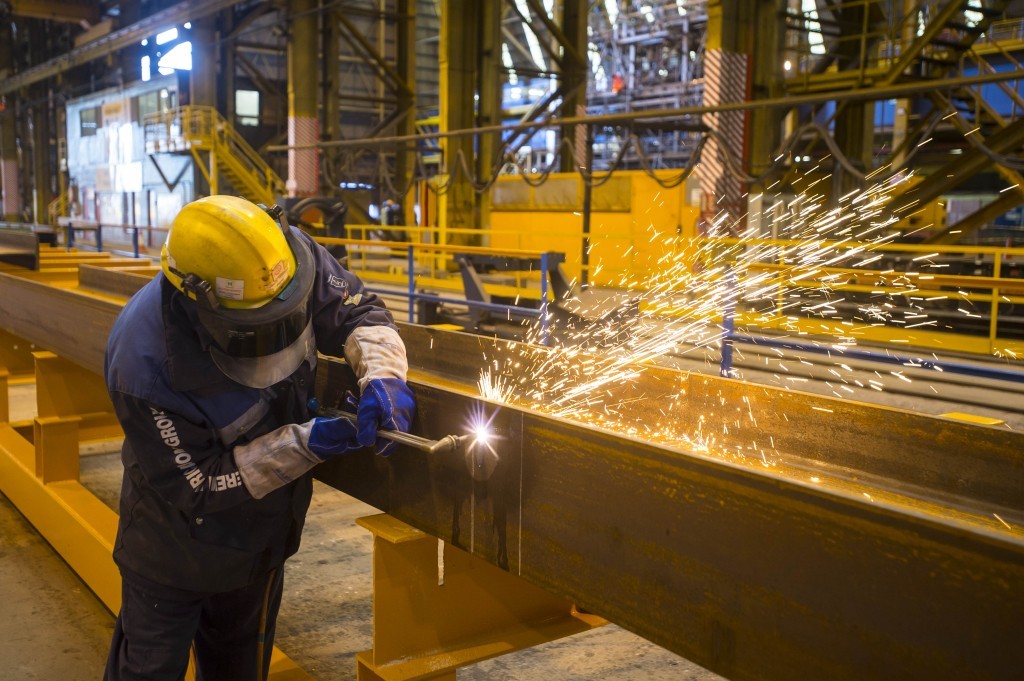 GDF Suez SA, France's former gas monopoly, will cut costs and delay some spending this year as lower oil prices erode earnings this year. Profit in 2014 dropped 9% on nuclear outages in Belgium.
Net recurring income was 3.1 billion euros ($3.52 billion) in 2014 from 3.4 billion euros the previous year, the Courbevoie, France-based utility said Thursday.
GDF said it would pay a dividend of 1 euro a share for 2014 and at least the same this year. It plans to lower costs and "shift" some spending in reaction to the crash in crude prices, expected to shave 350 euros million this year from net recurring income, according to the statement.
Lower oil hits GDF because it operates oil and gas fields and many natural-gas contracts are linked to crude prices.
"We are reacting quickly," to lower oil prices, Chief Executive Officer Gerard Mestrallet said today on a conference call. This would include pushing back some plans for spending on oil and gas production, he said
GDF Suez had lowered its 2014 profit forecast because two nuclear reactors in Belgium remain halted due to safety checks of cracks in their cores.
Earnings were also hurt by warmer-than-average temperatures in France that led to lower demand for heating, as well as decreased hydroelectric output in Brazil because of low levels of water in reservoirs.
The utility, which operates atomic reactors, offshore gas platforms and hydropower dams, has also been hurt by lower demand for gas-fired electricity in Europe, leading it to close or mothball more than 11,000 megawatts of capacity.
Mestrallet has sought to expand in Asia, Latin America and the Middle East to counter the slowdown.
Earnings before interest, taxes, depreciation and amortization decreased 6.7 percent to 12.1 billion euros last year. Lower oil prices will shave an estimated 900 million euros from Ebitda this year and 350 million euros in net recurring income, the statement said.
The utility is expecting net recurring income of between 3 billion euros and 3.3 billion euros this year.
The utility made a net loss of 9.3 billion euros in 2013 after taking impairments on European power assets.
Net debt was 27.5 billion euros at the end of December, down 1.3 billion euros.
It expects net capital spending of between 6 billion and 7 billion euros a year on average for 2014 to 2016 as well as a "stable" dividend policy.
Recommended for you

Eni profit beats estimates despite falling oil price, output