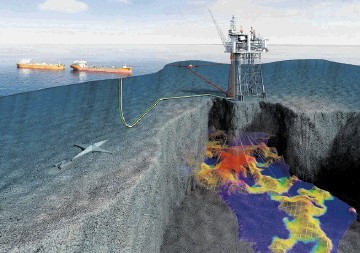 Statoil has awarded the contracts for supply base and warehousing services for the Mariner field to Asco UK.
The base and warehousing facility for Mariner will be operated by Asco from Peterhead, north of Aberdeen.
The scope of the contract awarded includes the provision of supply base services, including personnel, local transportation, marine gas oil, quayside services and a nearby warehousing facility.
Asco will carry out the services for the Mariner field under two five year contracts, anticipated to start during the first quarter of 2016.
The contracts also include a pair of two year extension options.
Gunnar Breivik, managing director for Statoil Production UK, said: "We are pleased with the interest we received in the market for this tendering process.
"We received competitive bids from several highly qualified companies.
"Production on Mariner requires a high level of drilling activity and the field is reliant on a seamless and cost efficient logistics chain.
"Asco is a well-established player and their supply base in Peterhead is a proven, high-performing logistics hub.
"We are looking forward to working closely with Asco to tackle industry challenges and optimise the supply and warehousing services that we depend on for successful operations on Mariner."
The Statoil operated Mariner field is 150kilometres east of the Shetland Isles, and is currently under development.
Production is scheduled to start in 2017.
The development concept includes a production drilling and quarters (PDQ) platform based on a stell jacket and floating storage unit (FSU).
Drilling will be carried out from the PDQ drilling rig, with a jack-up rig assisting for the initial years.
Statoil said in the period when both the PDQ and the jack-up are drilling Mariner wells, the field will require at least five sailings a week from the Peterhead supply base.
The Norwegian company is the operator of the Mariner field with 65.11% equity. Co-venturers are JX Nippon Exploration and Production (U.K.) Limited (28.89%) and Dyas Mariner Ltd. (6%).
Recommended for you

Dales Marine Services expands workforce in Aberdeen and Leith